News
Dragalia Lost Mobile Game Coming from Nintendo
Dragalia Lost is a rare Nintendo mobile game not based on one of the company's existing properties.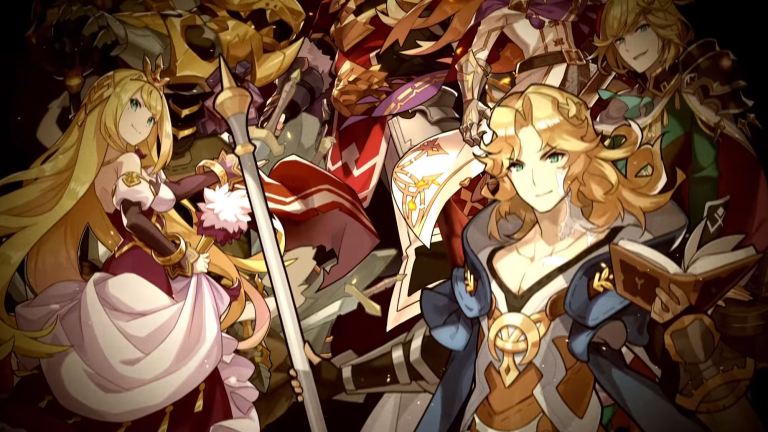 Nintendo's next mobile game is a brand-new RPG called Dragalia Lost.
Unlike many of Nintendo's previous published smartphone games, Dragalia Lost is not based on an existing Nintendo property. It's an IP developed by a Japanese studio called Cygames (which Nintendo purchased a percentage of). Cygames has developed quite a few mobile games over the years, including the popular card game, Shadowverse, but this certainly figures to be the studio's biggest release to date in terms of global attention.
Based on the game's announcement trailer, it seems that this title will be heavily based on anime design. Characters are large and cute while the game's worlds appear to be elaborate and colorful. Still, there's more than a few hints of classic fantasy JRPG gameplay found throughout the preview, which suggests that the game will draw some influence from those titles as well. That influence will apparently not carry over to the game's combat system, which seems to be more real-time focused. 
Unfortunately, all of this information is somewhat speculative at this time. Nintendo and Cygames are seemingly saving a more formal reveal of the title for an undisclosed date. While that means that we don't yet know the game's release date, it does appear that the plan is for Dragalia Lost to be a free-to-play title that will offer microtransactions in the form of in-game character purchases.
Despite the current lack of concrete details, Dragalia Lost might just be Nintendo's most intriguing mobile game yet. We've heard before that part of the reason why Nintendo is so interested in the mobile realm is that it allows the company to take some of its famous properties on a "test drive" to see how a larger market reacts to them. This supposedly helps the Big N gauge which direction to go in when it decides to release a console version of these titles. 
Dragalia Lost is different. As a made-for-mobile IP, it is the kind of game that makes you wonder whether Nintendo's "handheld" future might just be the Nintendo Switch and mobile platforms. The success of this game may go a long way to answering that question.