News
Dr DisRespect Ends Call of Duty Stream After Shots Fired at His Home
Dr DisRespect, a popular video game streamer, ended his Call of Duty stream early after shots were allegedly fired at his home.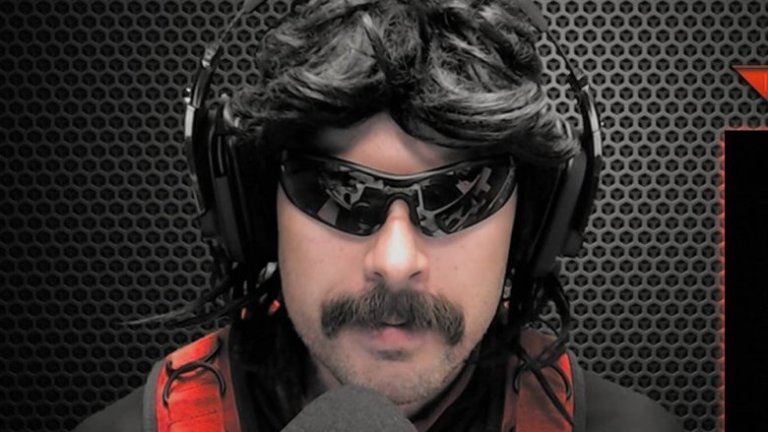 Popular Twitch personality Dr DisRespect ended a Call of Duty: Black Ops 4 stream early today after shots were reportedly fired at his home. Dr DisRespect, whose real name is Guy Beahm, was playing the game's new Blackout battle royale mode when a bullet crashed through the upstairs window of his home, according to the streamer. After stepping away from the stream, Beahm returned to the camera, visibly upset, to explain that this was the second time in two days that someone had shot at his house.
A video captures the moment the shots were fired. The video below may be upsetting to viewers:
"Ladies and gentleman…I gotta end the broadcast right now, someone shot at our house, broke the upstairs window," Beahm explained before signing off. "This is the second shot. Someone shot yesterday at our house and someone shot again right now and connected with the house upstairs."
Beahm left a message for his fans on his Twitch channel to reassure them that he and his family were okay: "Doc and Family Are Safe. Proper Measures are [to] be taken while stream is down for the day"
Beahm, who has risen up the ranks of internet stardom in the last few years, thanks to his shooter skills (in Halo 2, H1Z1, PUBG, and other games) and larger-than-life parody of the machismo that plagues the genre's community, had been playing the Blackout Private Beta since yesterday.
This comes just weeks after another deadly incident surrounding the gaming community. In August, a Madden 19 eSports tournament turned to chaos when a competitor opened fire on his opponents at the GLHF Game Bar at The Landing in Jacksonville, Florida. Three people, including the gunman, were killed in the shooting.
Late last year, an incident of swatting — sending police to a person's house under a false emergency such as a bomb threat or active shooter situation — also led to the death of a Kansas man after clashing with another player during an online session of Call of Duty: WWII. It should be noted that Beahm has also been a victim of swatting in the past.
Kotaku confirms that the police has been informed of the latest incident at Beahm's home and is investigating. We'll keep you updated as we learn more.
John Saavedra is Games Editor at Den of Geek. Read more of his work here. Follow him on Twitter @johnsjr9.