News
Doom, Doom 2, and Doom 3 Released on Nintendo Switch, PS4, and Xbox One
The first three Doom games have been ported to modern consoles.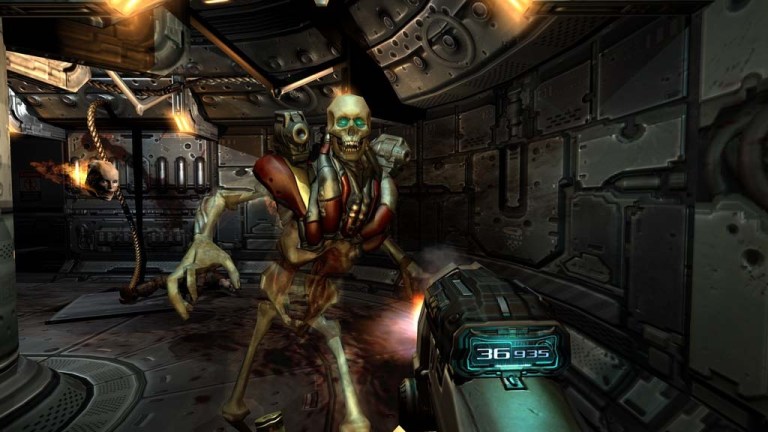 Doom, Doom 2, and Doom 3have now officially been released for Nintendo Switch, PS4, and Xbox One.
As reported earlier by Nintendo Life, Doom, Doom 2, and Doom 3 were all spotted on the Nintendo Switch UK website earlier today. While they were not available for purchase, the listings contained a full breakdown of each title and referenced their first appearances on the Nintendo Switch. It seemed that they would soon be added to the Nintendo Switch's digital library. 
Now, we can confirm that these games have been re-released on the Nintendo Switch as well as the PS4 and Xbox One. Doom and Doom 2 will set you back $4.99 apiece while Doom 3 clocks in at $9.99. 
Each game features all associated official content including the 4th chapter for Doom and 20 community-made Doom 2 stages featured in the Master Levels expansion. Doom 3, meanwhile, features the Resurrection of Evil and Lost Missions expansions.