News
Doom and Wolfenstein 2 Coming to Nintendo Switch
Nazis, demons, blood...you know, Nintendo things.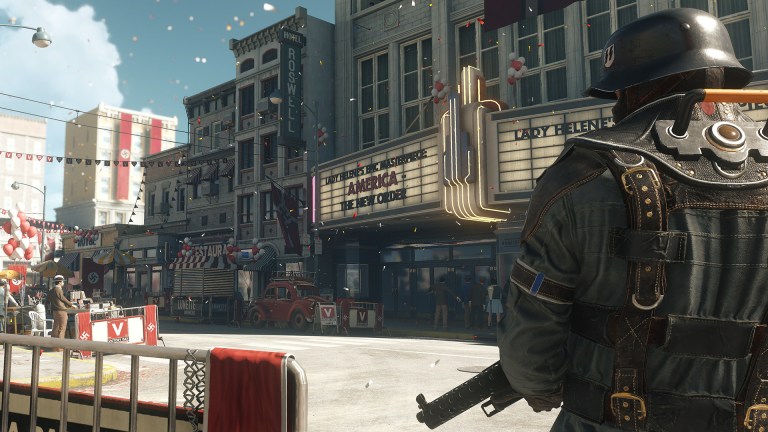 Nintendo revealed during the latest Nintendo Direct presentation that Doom and Wolfenstein 2: The New Colossus are coming to Nintendo Switch. 
According to the information released thus far, we know that the Switch version of Doom is expected to release sometime during the holiday 2017 season. When it does launch, it will include both the original campaign, the game's online multiplayer mode, and all associated updates. 
Wolfenstein 2, meanwhile, will not be available until sometime in 2018. Nintendo has not revealed any further information about that port at this time. 
Based on the very brief trailer released during the Nintendo Direct announcement, it appears that Doom will take a slight graphical hit in its transition to Nintendo Switch, but not one that is so noticeable that it will ruin the feeling of taking the game on the go. We assume Wolfenstein 2 will feature a similar visual conversion, but we'll wait to see what the Switch version of that game looks like before making any kind of final judgment. 
Slightly altered graphics aside, the fact that these two mature, triple-A titles from a third-party publisher are coming to Nintendo Switch at all really speaks to Nintendo's desire to open the Switch up to developers and projects the Wii and Wii U may have shunned for various reasons. 
Of course, given that Bethesda is also bringing Skyrim to Switch, it's also possible that Bethesda is pushing harder than most in terms of going that extra mile to get their games on the Nintendo Switch. 
Regardless of the reason, these two titles are exactly the kinds of games that the Nintendo Switch needs if it's going to be a system that isn't entirely reliant on Nintendo-made experiences. We look forward to playing each of these titles on the Switch and hope that their arrival is a sign of similar games making their transition to the platform. 

Read and download the full Den of Geek Special Edition magazine here!