News
Disney Reveals Star Wars: Jedi Challenges AR Experience
Disney looks to expand into AR hardware with the release of this Star Wars themed app.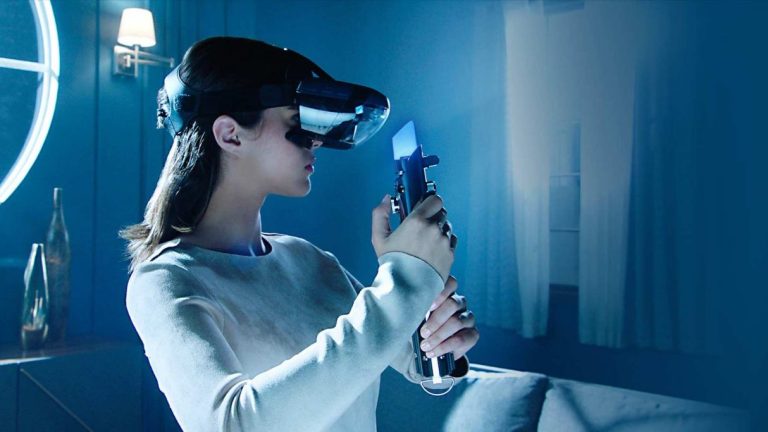 Disney and Lenovo are teaming up to develop an augmented reality experience based on various aspects of the Star Wars universe. 
Here is the first trailer for Star Wars: Jedi Challenges:
News is still coming in regarding what exactly this project is, but early reports indicate that Lenovo is heading the production of an augmented reality headset that will be required to play the game. Specifically, you will need to download the game app to your smartphone and slide your phone into the headset in order to experience the game. There is no word regarding plans for this game to work with any other VR headset or AR device. 
As for the game itself, Jedi Challenges appears to be a collection of minigames. It will allow players to do things like play a game of holo chess (made famous by A New Hope), shoot down AT-ATs and, of course, enjoy a good lightsaber fight. 
Based on the description giving during Jedi Challenges' brief stage time at the D3 Expo, it seems that the intent is for this game to utilize an AR system similar to the one we saw in Pokemon GO. That means that the headset will modify your existing environment by adding in-game assets to it that can be interacted with in various ways. 
Unfortunately, there is still quite a bit about Jedi Challenges that remains unknown. Based on some of the language used during the title's presentation, it seems that this might only be the first of several such projects that Disney intends to release for this device. That being the case, we're eager to learn more about how this is all going to work. 
We'll be sure to bring you more information about Jedi Challenges as it becomes available.