News
Disney Infinity Would've Had a Star Wars: Rogue One Toy Line
The sadly canceled Disney Infinity had a Star Wars: Rogue One line of toys and missions planned before the axe fell...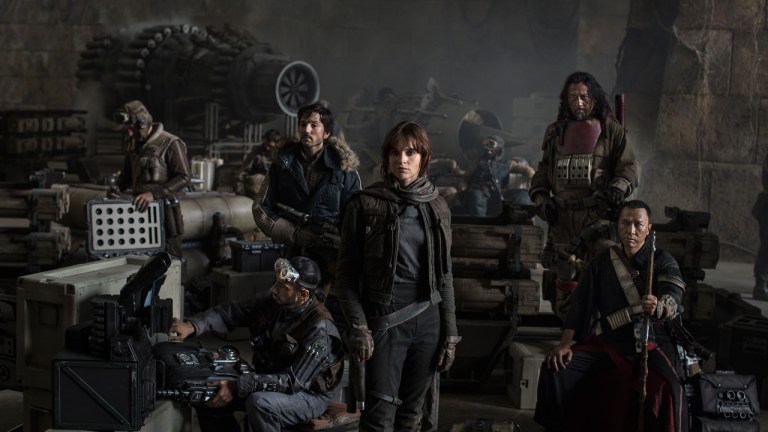 Last year, Disney abruptly cancelled its toys-to-life line, Disney Infinity, citing a lack of growth and rising development costs. What was doubly disappointing about the cancellation was that, behind the scenes, a small army of game designers, artists, and sculptors were readying more missions and figures for a planned Disney Infinity 4.0, which would have included toys and missions based on, among other things, Guardians of the Galaxy 2, Thor: Ragnarok, and the forthcoming Pirates of the Caribbean: Dead Men Tell No Tales.
As uncovered by Kotaku, one of the major lines in Infinity 4.0 would've been based on Star Wars: Rogue One, with many of its major characters getting their own figures – so the line would've included distinctively chunky, angular versions of Jyn Erso and K-2SO. An artist named B Allen has posted his sculpt for Rebel fighter Baze Malbus, which you can see below.
According to Allen, he and his team "had a handful of Rogue One characters finished."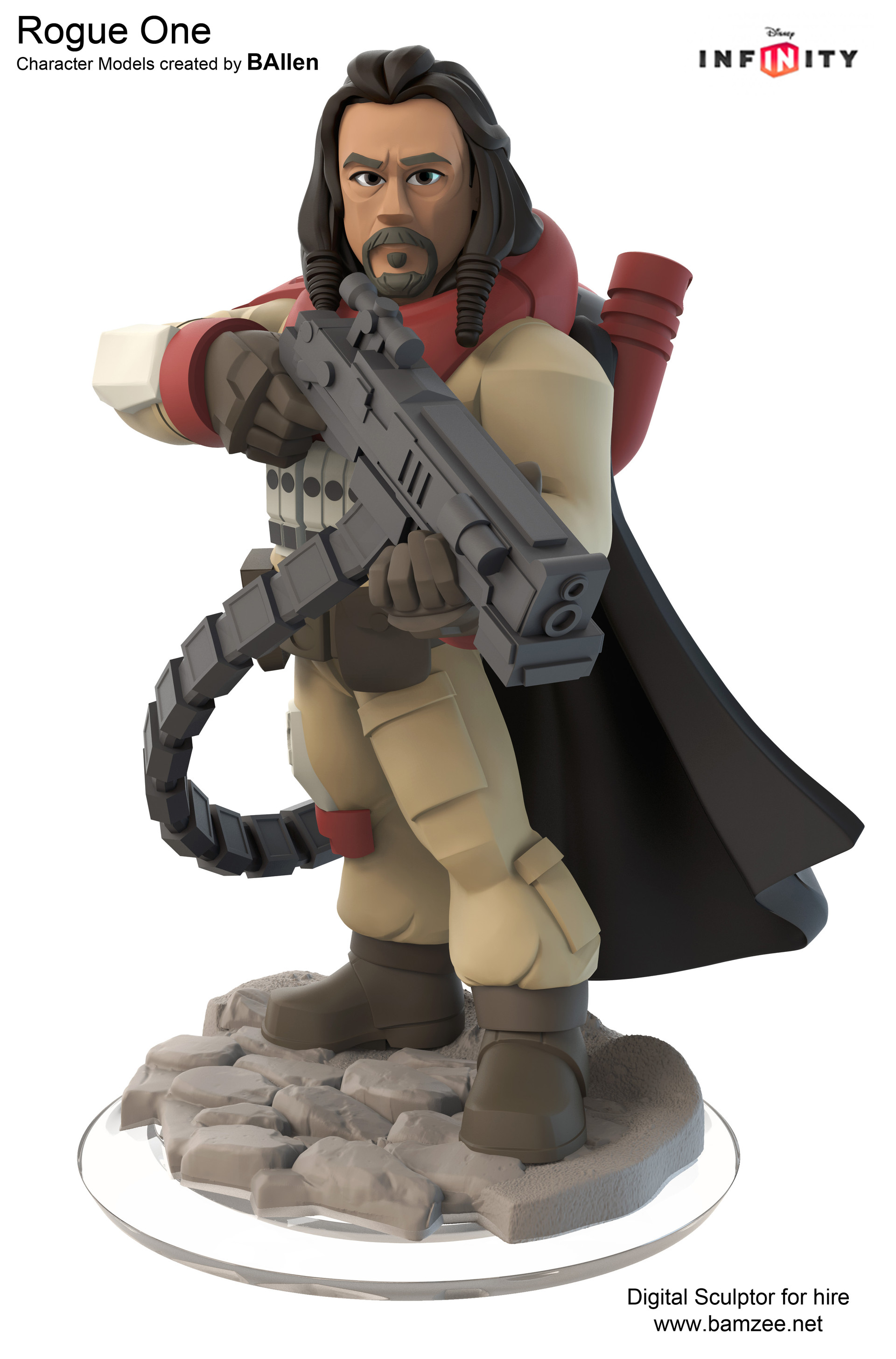 Other characters featured in Allen's portfolio include Maui and Moana, which he says were "cancelled right before they were started on the production line" – a further sign of just how abruptly Disney Infinity was shut down.
On the software side of things, Ninja Theory – the British studio behind Heavenly Sword and the Devil May Cry reboot, among other things – were working on the Rogue One bits of the game before Infinity's cancellation, and we can only imagine what ideas they had planned for those missions. Certainly, Disney Infinity's handling of the Star Wars franchise was great value in the past, and we'd have been fascinated to see how Rogue One and Episode VIII would've been handled. 
At the very least, you can check out Allen's art portfolio and see what might have been.