News
Disney Infinity 2.0 Marvel Super Heroes Revealed for PS4 and Xbox One
Disney Infinity 2.0 Marvel Super Heroes has arrived! Get all the info here.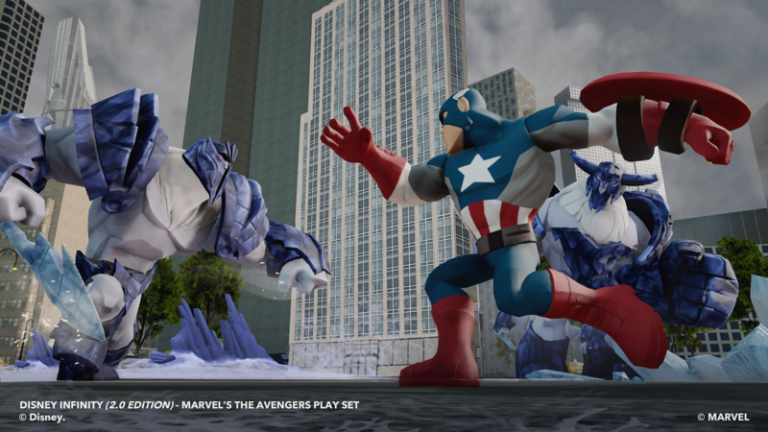 Disney Infinity 2.0 is HERE! It was unveiled at during a Disney Infinity Live Stream event.
First things first, all Disney Infinity things (playsets, toy boxes, game pieces) will be compatible with Disney Infinity 2.0. There will be lots of new Disney-themed characters being revealed as Infinity 2.0 gets closer to release, which will be available for current-gen consoles!
Check out a video of the press event here:
The toy box has also been simplified, for easier level and story creation, in the form of a brush system. City, castle, dungeon brushes will allow you to build mega-environments with ease. You'll also have auto-builders (like your own little ant farm) that will allow the game to help you build things. Of course, you can edit it out anything you don't like that your builders created. There's also Interiors mode, where you can build your own home in the toy box. Toy box is 4-player co-op.
Infinity 2.0 will feature two toy box discs, with minor storylines, so that you can quickly get into multiplayer skirmish mode.
Now, without further ado:
Disney Infinity Marvel Super Heroes has been officially announced. It will star The Avengers we know: Iron Man, Thor, Captain America, Black Widow, Hawkeye, and Hulk, plus the Guardians of the Galaxy! So far, the only villain revealed is Loki, who has an army of ice monsters. 
There are over a dozen more Marvel characters to be revealed closer to release.
All characters will feature customizable skill trees. It's your choice how you want to play with these characters and upgrade them. The level cap has been raised to 20.
Brian Michael Bendis, legendary Marvel scribe (New Avengers, House of M, Secret War, etc.), is writing the game and providing some character voices. Also, the new game pieces look GREAT! Brilliantly sculpted and designed!
Marvel New York City (which includes the Avengers Tower) will be 4x bigger than The Incredibles' Metroville! That's a lot of space to fly around with Iron Man or Thor! Hulk's super jump and wall crawl will be a lot of fun in this big metropolis. The environments also look like they'll be completely destructible!
Last but not least, in true Marvel fashion, after the live stream, we got a real treat: a teaser video feature Director Fury himself. He hinted that S.H.I.E.L.D. has called upon additional super heroes to come to the aid of the planet in Infinity 2.0. Before he could reveal who these new heroes were, the video faded with a message: See you at E3. We should expect to learn about new characters joining Marvel Super Heroes in June!
Like us on Facebook and follow us on Twitter for all news updates related to the world of geek. And Google+, if that's your thing!