News
Digimon Survive: Trailer Released Showcases Survival Elements
Digimon Survive introduces a few changes to the franchise formula.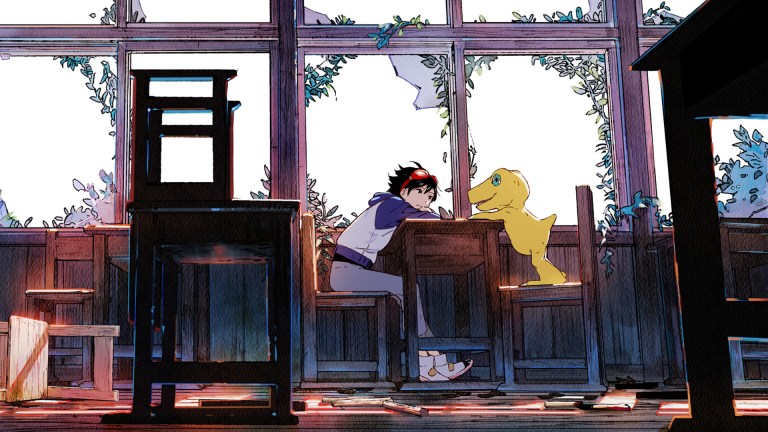 The first trailer for Digimon Survive showcases a shocking return for the franchise. 
While the Digimon property hasn't been entirely dormant in recent years, it's been quite some time since we've seen a Digimon game that felt like more than a stroll down memory lane. Digimon Survive is certainly not that. Instead, this impressive project will emphasize the "Survive" part of its title by requiring players to navigate a hostile world while trying to stay alive. 
There isn't much information available at this time regarding the finer points of the game's story or gameplay, but we do know that this game will tell the story of a group of teenagers who get lost on a camping trip and end up in a world of Digimon and dangers. Given that the game is being billed as a "survival-simulation RPG," we tend to think that these teenagers will be required to gather resources, craft, and perhaps even deal with hostile environmental elements at some point during the game's story. 
Speaking of the story, early footage of the title reveals that the game's story sections will play out in a pseudo-3D "visual novel" style. Said sections will seemingly allow the player to explore and investigate certain areas in order to trigger dialog prompts. 
Combat-wise, the game utilizes an almost SNES-like (at least in terms of visuals) battle system that appears to be grid-based. It seems that multiple monsters and characters will be able to participate in the game's battles, but there aren't many details available at this time regarding exactly how the battles will play out across the course of the game. 
Digimon Survive is certainly shaping up to be the most ambitious Digimon game in quite some time. You'll be able to see if it lives up to its promise when the game is released for PS4, Xbox One, Nintendo Switch, and PC sometime in 2019. 
Read the latest Den of Geek Special Edition Magazine Here!