News
Diablo Creator David Brevik Reveals New Game, It Lurks Below
This new title seeks to add action-RPG elements to survival and crafting experiences.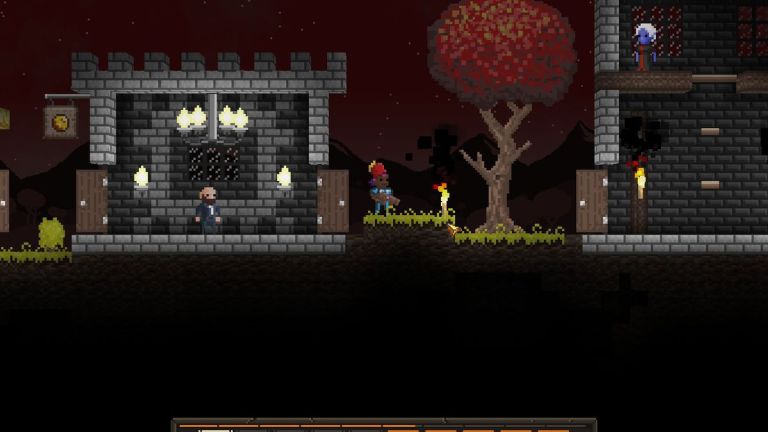 David Brevik, creator and co-designer of Diablo, has announced he is working on a new game called It Lurks Below.
On the surface, It Lurks Below resembles crafting/survival games like Terraria and Minecraft (its aesthetics seemingly borrow heavily from the former). Sure enough, Brevik told Polygon that games like Terraria and Starbound were huge influences on the design of this game. As such, It Lurks Below players can expect the game to feature both creative and resource gathering elements. 
However, It Lurks Below will likely not be confused with those titles once the action starts. That's because the game's combat is also inspired by Brevik's work on the Diablo series as well as his fondness for the Roguelike genre. 
"I wanted more of a point to a lot of those games," said Brevik in regards to how he wanted to distinguish his title from what has come before. "I wanted to make an RPG, with classes and leveling up, random items, where you get more and more powerful as you go down into the core of the world and fight baddies."
In many ways, then, It Lurks Below will play out like an action-RPG dungeon crawler. Players will need to use a variety of wands to defeat enemies that employ various combat tricks to end your journey before it can really begin. All the while, you'll need to navigate randomly generated areas that require you to use a pickaxe to reach their deepest depths. 
If you'd rather not deal with all of that, you can opt to skip the game's "Permadeath" and normal modes in favor of a "creative" mode that seemingly allows you to explore the game's sizeable random world while building a few structures along the way.
Brevik is planning on streaming the game this weekend via Twitch on Friday, Feb. 2, at 9 p.m. PT. Its official release date is unconfirmed, but it will be made available to a small number of users via a closed beta later this year.