News
Diablo: Blizzard Hiring More Developers For Future Games
Blizzard looks to hire more developers for a series of future Diablo games.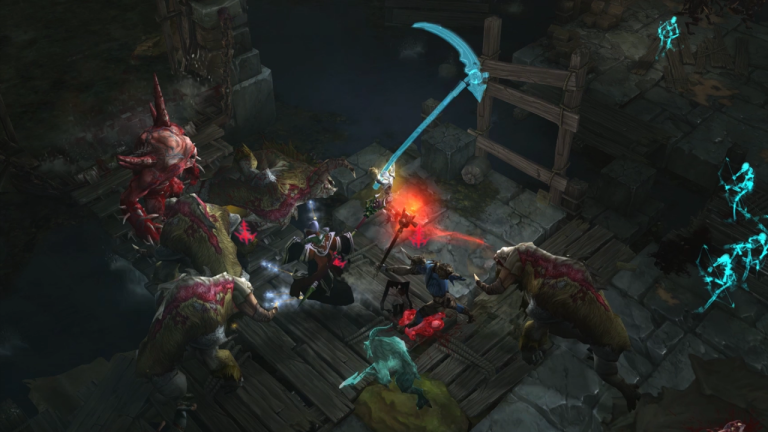 During the earnings call that followed the massive layoffs at Activision Blizzard, company COO Coddy Johnson revealed that Blizzard is looking to expand their Diablo development team despite the recent layoffs. 
"Diablo's development headcount will grow substantially as the teams work on several projects underway for the franchise, as well as the global launch for Diablo Immortal," said Johnson. While we already know about Diablo Immortal (oh boy, do we ever…) this also isn't the first time that Blizzard has mentioned working on several Diablo projects at the moment. An old video from the company revealed that they were working on more than one thing related to Diablo, but that was released before the reveal of Diablo Immortal. This update would suggest that they are now working on several Diablo projects beyond that. Interestingly, the company still hasn't shared any information about Diablo IV. 
All of this information is certainly in-line with those job listings posted to the company's website earlier this year which noted that Blizzard is seeking technical, environmental, VFX, and dungeon artists for a Diablo game.
"We're working on a new, unannounced Diablo project," read a listing for a full-time Dungeon Artist. Unfortunately, the job listings didn't really reveal much more about the project in question at the time. For instance, one listing said the dungeon artist must be able to "build atmospheric dungeons with a focus on composition, detail, and mood, while ensuring that the gameplay space is readable." Descriptions such as that can apply to just about any Diablo project that Blizzard could conceivably be working on at the moment.
So what should Diablo fans make of all of this? It's a bit tough to say with any certainty at the moment, but Blizzard has been dropping some hints about the next Diablo for quite some time.  For instance, Blizzard noted at Blizzcon 2017 that it didn't have anything Diablo-related ready to show, but that there would be a time in the future when the studio would be ready to show something. We can assume they meant Diablo Immortal, but that still raises some questions regarding the state of projects like Diablo IV and maybe even a Diablo II remake.
Unfortunately, former Diablo designer David Brevik once said that he believed a Diablo II remake wouldn't be easy to pull off given that the technology Diablo II is based on requires more than a new coat of paint and that many of the game's original assets are likely lost. His comments suggested that the development of such a remake would almost have to be treated like an entirely new game. He also hinted during a live stream that Blizzard is going through some major corporate changes at the moment that might affect which games they choose to prioritize in the near future. 
Matthew Byrd is a staff writer for Den of Geek. He spends most of his days trying to pitch deep-dive analytical pieces about Killer Klowns From Outer Space to an increasingly perturbed series of editors. You can read more of his work here or find him on Twitter at @SilverTuna014.