News
Diablo 3 Coming to Nintendo Switch in November
Diablo 3 is coming to the Nintendo Switch with exclusive content! Here's everything we know about the game...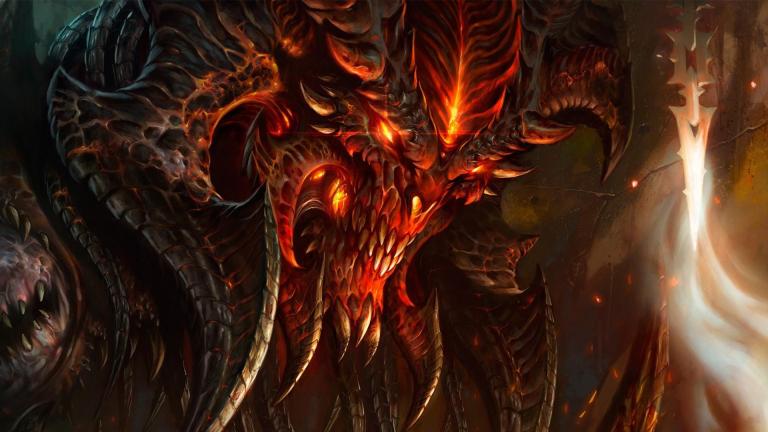 Diablo III is indeed coming to the Nintendo Switch after all. The port arrives on Nov. 2, making it the first Blizzard title on a Nintendo platform in 15 years (as pointed out by our pals at Kotaku). The news was first leaked by a news story from Forbes that went up too early. 
The Diablo III Eternal Collection comes with both the Reaper of Souls and Rise of the Necromancer expansions as well as all of the additional content released for the game up to this point. The bundle will set you back $59.99.
Here's the trailer for the port:
Because this a third-party release on a Nintendo console, there has to be some sort of Zelda tie-in, right? Indeed, the game will launch with "the Legend of Ganondorf cosmetic armor set, Tri-Force portrait frame, Chicken pet, and Echoes of the Mask cosmetic wings," according to the Forbes leak. 
The game will support local and online multiplayer, including four-player couch co-op on the same console, which sounds absolutely delightful (objectivity be damned). 
Before Blizzard confirmed the release, rumors had already circulated that Diablo III might be coming to the Switch. In fact, speculation was fueled by Blizzard itself back in March of this year when tweeted out a gif of a Diablo-themed night light being "switched" on and off. The gif was accompanied by the message "sweet dreams."
Yes, yes, yes…that was pretty thin, to begin with. We agree with you. The Diablo night light turned out to be a promotional item for BlizzCon. According to Amazon reviewers, it's not even that good of a night light. 
Sure enough, Blizzard released a statement to Polygon regarding the tweet soon after, saying, "We can assure you we're not that clever. [It was] meant to be a fun community engagement piece. We have nothing to announce."
Blizzard has name-dropped the Switch – or at least Nintendo – in the past. The company once sent out a much more direct tweet that seemed to indicate their interest in porting Hearthstone to Nintendo's next console. Blizzard has stated that it no longer intends to do so, but we at least know that the console is on the studio's mind. The publisher switched focus to a Diablo III port instead. 
More on Diablo III for Switch as we learn it!