News
Devil May Cry: Capcom Announces $8,000 Special Edition
Devil May Cry 5 super fans with money to burn will love this deal from Capcom.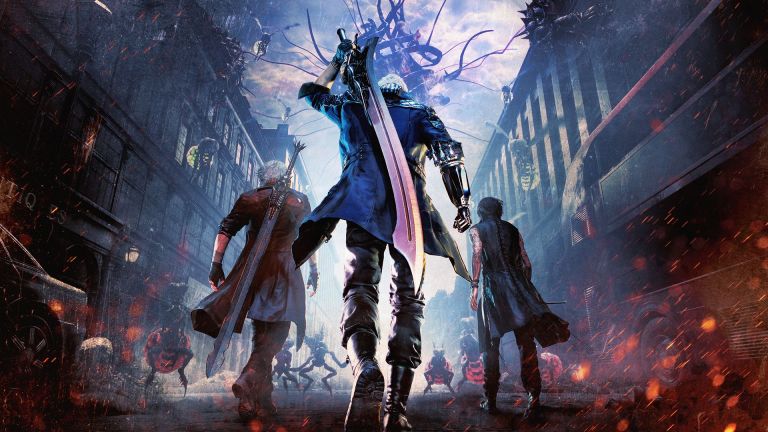 Capcom's optimism must be at an all-time high because they seem to think that someone will pay almost $9,000 for a special edition of Devil May Cry 5. 
Capcom's Japanese online store lists an "Ultra Limited Edition" of Devil May Cry 5 that costs 972,000 Yen (a little over $8,600). What do you get for that princely sum? Surprisingly, you don't get that much. This version of the game includes the regular special edition of the title, a reversible cover, and (most importantly) a replica of Dante's leather coat. 
Why on Earth would anyone pay that much for a coat? We will admit that it's a nice looking replica (if the picture is any indication of its actual quality) but unless we're talking about the finest leather in the world, we can't help but feel that you are paying an unheard of markup price for the fact that Capcom is aware you are a super fan for even considering this purchase. 
The coat itself is based on the one that Dante's motion actor wore when working on Devil May Cry 5. That is to say that it's about as authentic of a replica as you're going to find. The translation makes it a little difficult to tell how sizing works, but we're going to guess that if you're willing to pay this much money, then Capcom will probably help you find the proper size coat. 
Of course, if you're going to spend this much money, couldn't you probably get some custom-made, custom-fit replica coat? Granted, I haven't spent nearly this much on a video game character's coat before, but I'm fairly certain that there's someone in the world who will make you a Devil May Cry coat for that much money. Most online replicas are floating around the $500-$800 range as it currently stands. 
Humorously, Capcom is selling replica V and Nero coats for significantly cheaper. The Nero one will set you back 750,000 Yen (with optional damaged sleeve) while the V coat goes for 600,000 Yen. There's no word regarding whether or not these will ever be sold outside of Japan. 
Matthew Byrd is a staff writer for Den of Geek. He spends most of his days trying to pitch deep-dive analytical pieces about Killer Klowns From Outer Space to an increasingly perturbed series of editors. You can read more of his work here or find him on Twitter at @SilverTuna014. 
Read and download the Den of Geek NYCC 2018 Special Edition Magazine right here!