News
Devil May Cry 5: Release Date, Trailer, and News
Everything you need to know about Devil May Cry 5, including latest news, release date, trailers, and much more!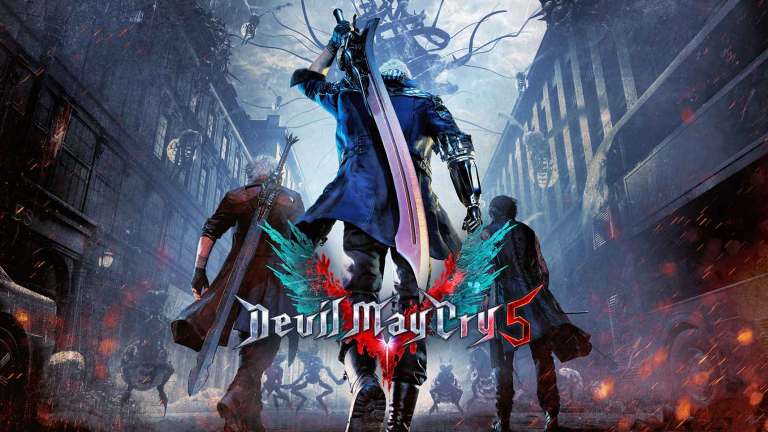 It looks like one of the biggest rumors that preceded E3 2018 is true. Capcom is developing Devil May Cry 5. 
The biggest piece of news that Capcom shared regarding the next Devi May Cry game is that Hideaki Itsuno is returning to direct this long-awaited sequel. Itsuno has worked on the franchise ever since the final months of Devil May Cry 2's development (he even served as a supervising director for Ninja Theory's 2013 DmC title) and his presence here bodes well for Capcom's intentions to deliver the kind of classic Devil May Cry experience that fans have been adamantly (annoyingly at times) clamoring for. 
We're still waiting on Capcom to reveal some of the finer details about Devil May Cry 5, but at present, it appears that this will be a straight sequel to Devil May Cry 4 and not a prequel, spin-off, or reboot. Dante certainly sports his Devil May Cry 4 looks in the game's debut trailer, and the few glimpses at a story the preview yielded suggest that this will be a continuation of some sorts. 
Further Reading: Devil May Cry Series Coming from Castlevania Showrunner
While it hasn't been that long since we last received a Devil May Cry game, it has been 10 years since Capcom developed a new DMC title. As we noted earlier, Ninja Theory's take on the franchise wasn't exactly warmly received by longtime fans. 
Devil May Cry 5 Trailer
A new trailer arrived at The Game Awards. Check it out below:
Here's the trailer from Tokyo Game Show 2018:
Further Reading: Devil May Cry 5 Has Multiplayer and Microtransactions
And here are all the other trailers that have arrived so far:
Further Reading: Devil May Cry 5 Has an $8,000 Special Edition
Devil May Cry 5 Release Date
Devil May Cry 5 arrives on March 8, 2019. The game is coming to XBO, PS4, and PC. 
Matthew Byrd is a staff writer for Den of Geek. He spends most of his days trying to pitch deep-dive analytical pieces about Killer Klowns From Outer Space to an increasingly perturbed series of editors. You can read more of his work here or find him on Twitter at @SilverTuna014.