News
Devil May Cry 5 Song Removed Over Allegations Against Singer
Capcom is evaluating one of Devil May Cry 5's themes due to allegations against a band's lead singer.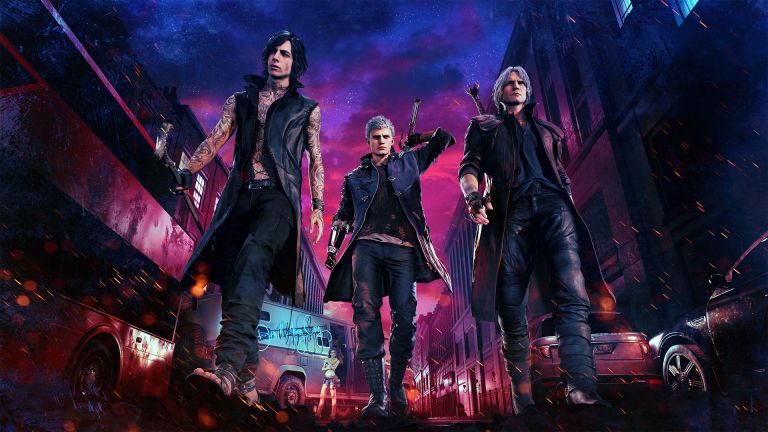 Capcom is in a bit of hot water after uploading a trailer for Devil May Cry 5 that featured a song from a band whose lead singer is being investigated for sexual assault. 
The song in question, Subhuman, was reportedly intended to be Dante's battle theme in the upcoming sequel. When fans heard it in a recent trailer, though, they immediately lashed out against the choice of music. Interestingly, it seems that much of the initial backlash concerned the quality of the song itself. As the criticisms raged on, though, some who are familiar with the band's (Suicide Silence) lead singer (Eddie Hermida) noted that they can't believe Capcom would choose to feature music from this band considering the legal situation that Hermida is currently in. 
It seems that a girl has accused Hermida of manipulating her to send nude photos of herself when she was only 17. According to a post she made on Facebook (which has since been removed but reported on by Kotaku), she said that the singer "manipulated me into sending him nudes, which I was totally against. But hey, if your idol wants nudes, you send them." 
Hermida addressed the matter by apologizing for his actions and stating that was raised to be "respectful to all women" and apologizes that he has failed. 
As for Capcom, they have pulled the video in question and say that they will not promote the song anymore. However, they're still not sure whether or not they will include it in the final version of the game. 
"The music was recorded for the game before the incident came to light and we were unaware of the incident until now," says Capcom. "We are also currently evaluating what options are possible for the full game at this point, which is dependent on various factors such as resources."
Given that the song was seemingly going to featured somewhat heavily in the final title, and that Devil May Cry 5 is going to be released on March 8, 2019, it will certainly be interesting to see whether or not the song in question makes it into the final build of the game. 
Matthew Byrd is a staff writer for Den of Geek. He spends most of his days trying to pitch deep-dive analytical pieces about Killer Klowns From Outer Space to an increasingly perturbed series of editors. You can read more of his work here or find him on Twitter at @SilverTuna014.