News
Devil May Cry 5 May Be on Its Way
A new website has people dreaming of Devil May Cry 5.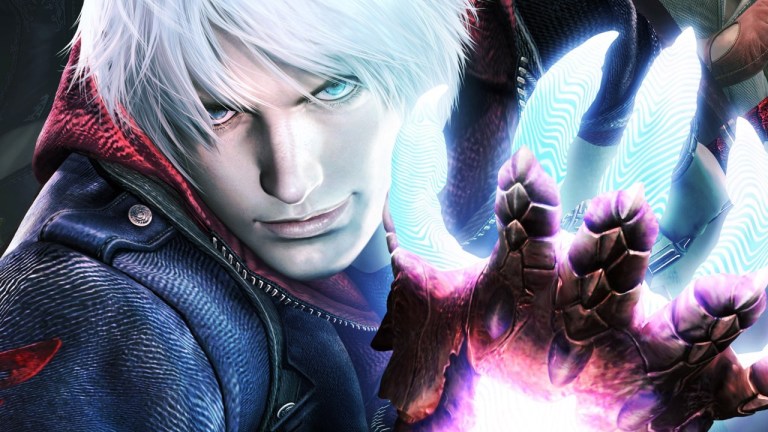 The recent registration of a domain related to the Devil May Cry series has some speculating that Devil May Cry 5 might be in development. A Devil May Cry Discord channel shared the news that devilmaycry5.com has been registered by an unknown party. The domain is registered via Japanese company Onamae and was registered sometime last month. Eagle-eyed fans have pointed out that Capcom has used this same company in the past to register domains related to Monster Hunter World and Resident Evil 7. 
Speaking of domain registrations, it appears that someone has also registered domains related to future numerical sequels to Devil May Cry (6, 8, and 9). It also looks like the domain for residentevil2.com was updated just a couple of months ago, which has fueled speculation regarding an update on that long-awaited remake. 
So far as Devil May Cry is concerned, the mere registration of a domain related to Devil May Cry wouldn't normally be that interesting, but this story is bolstered by some other evidence that suggests that there might just be a fifth Devil May Cry title in development. 
For instance, Devil May Cry director Hideaki Itsuno stated last year that he hadn't released a new game in a while because he is working on a big project related to a "great game." If you're really into conspiracy theories, you can also draw something from Platinum Games commenting that it would love to work on the Devil May Cry series once more. However, the most compelling evidence that this information means something is that E3 is right around the corner. 
We'd certainly love to see a new Devil May Cry game. While Ninja Theory's DmC wasn't exactly beloved by hardcore franchise fans, that 2013 title did show that the series still has a lot of creative potential.