News
Deus Ex Makes Cameo in Final Fantasy Mobile Game
It's not quite a new Deus Ex game, but it's sadly as close as we're going to get to one.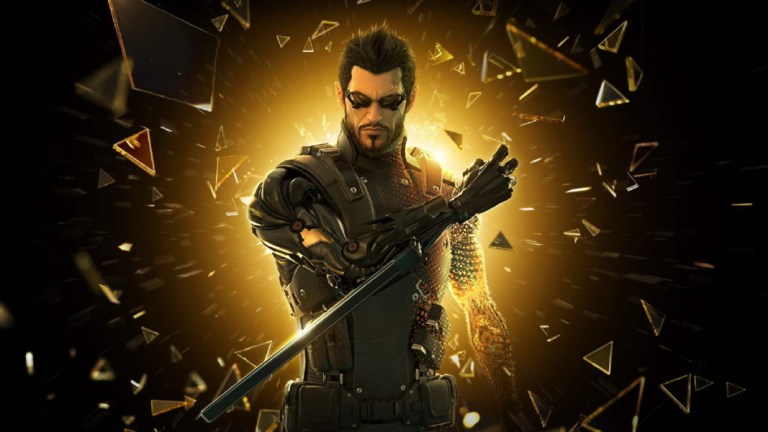 The Deus Ex franchise may be on hold, but the series makes a cameo in the latest update to a Final Fantasy mobile game. 
From now until September 5, you can unlock Adam Jensen and other characters from the Deus Ex series in Final Fantasy Brave Exvius. There's even a Deus Ex-themed raid in the game that sees you and Task Force 29 take on a Mechanical Ogre and some other villains that Deus Ex fans may recognize from the series' most recent games. 
At this time, we bet you're wondering whether or not you should take this as an indication that Square Enix is ready to revive the Deus Ex franchise. Well, we wouldn't go quite that far (at least based solely on this crossover). It turns out that this particular Final Fantasy mobile game has featured characters and worlds from other Square Enix titles in the past, which tends to suggest that this is nothing more than another example of the company putting some familiar assets to good use. 
For what it's worth, though, the Final Fantasy-esque visual design of some of Deus Ex's most notable recent characters is pretty sweet. We can't guarantee that playing this game will give Deus Ex fans enough of a fix to feel like the whole thing was worthwhile, but we suppose that this effort is better than nothing. 
What we really want, though, is a proper new Deus Ex game. Sadly, it doesn't seem that many people feel the same. While Deus Ex: Human Revolution certainly wasn't a perfect game, it demonstrated that the series is still capable of delivering an interesting overall experience. Sadly, that game's reported poor sales and icy critical reception seemed to be the final nails in the franchise's coffin for the foreseeable future.
Whether or not the incredible buzz that Cyberpunk 2077 is generating – which includes the recent release of that stunning E3 gameplay footage – convinces Square Enix to give the Deus Ex franchise a proper new installment is another matter entirely. 
Matthew Byrd is a staff writer for Den of Geek. He spends most of his days trying to pitch deep-dive analytical pieces about Killer Klowns From Outer Space to an increasingly perturbed series of editors. You can read more of his work here or find him on Twitter at @SilverTuna014. 
Read the latest Den of Geek Special Edition Magazine Here!