News
Detroit: Become Human Release Date, Trailers, Gameplay, and News
What we know about Detroit: Become Human, including latest news, release date, trailers, and more!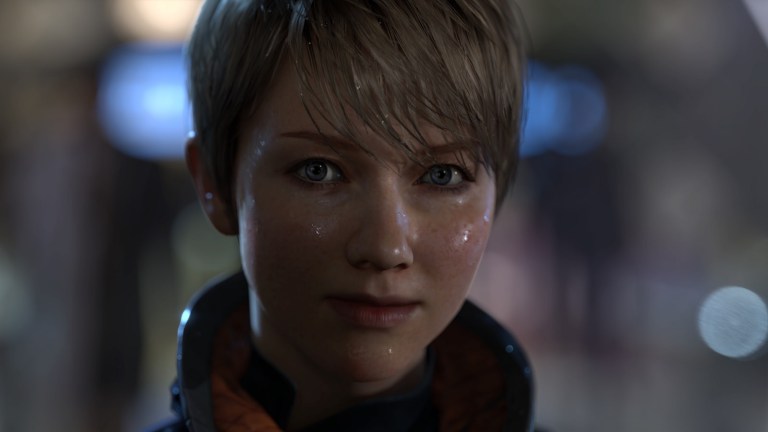 Quantic Dream's new game is Detroit: Become Human. The developer behind Indigo Prophecy and Heavy Rain returns with a tale about artificial intelligence, as three androids living very different lives struggle to survive in a world that doesn't really want them. 
Here's everything we know about the game:
Detroit: Become Human Release Date
Detroit: Become Human will be released on May 25, 2018. It is currently a PlayStation 4 exclusive. 
Detroit: Become Human Trailer
A trailer for Detroit: Become Human premiered at the Paris Game Show 2017. Check it out below:
The E3 2017 trailer was an extended cinematic preview of the game's story that bordered on a short film. Despite the massive influx of footage it contained, we still really don't know what the gameplay will be like. What we do know is that the game's story will focus on a Blade Runner-type universe where androids are used for servitude and a few decide to rebel against the system. The concept certainly looks interesting, but we're eager to see more of how these concepts will actually be tied together by gameplay. 
The game's E3 2016 trailer showcased a cinematic experience loaded with the type of decision-based narrative moments that Quantic Dreams is famous for:
Detroit is based on a 2012 tech demo called "Kara," which is a personal favorite of ours. It's the story of an android who wants to live as a human. 
Here's the original tech demo: 
Right?
Well, Detroit is the continuation of this story. What happens when Kara leaves the factory and enters the real world? You'll soon find out. Interestingly enough, Detroit is described as an "Android City" in the first trailer for the game. Check it out:
The game will tackle themes of artificial intelligence, including the rights of machines and whether they should be treated as servants to mankind. I think someone has been reading Isaac Asimov's Three Laws of Robotics again…