News
Detroit: Become Human Developer Quantic Dream Loses Employee Lawsuit
Detroit: Become Human developer Quantic Dream now faces repercussions over claims of a toxic work environment.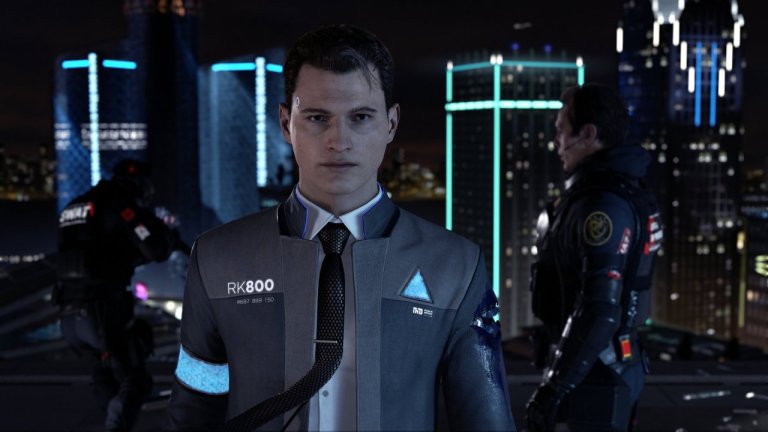 Quantic Dream, makers of Detroit: Become Human and Heavy Rain, has lost a lawsuit filed by a former employee over allegations of a hostile workplace. 
Based on reports coming from the courtroom, it seems the case was based on the employee's desire to have their decision to leave the company be recognized as an unfounded dismissal that was spurred on by a hostile workplace. Because the employee won their case, their departure from the company is legally recognized as being an unfair dismissal. This means that the employee will be entitled to certain benefits and actions that would accompany a recognized unfair dismissal based on French laws. 
This isn't the first time that a Quantic Dream employee has taken their former employer to court over such matters, but it is the first time that a court has ruled in favor of the employee. Quantic Dream will now have the opportunity to appeal this decision. 
This whole mess was dragged into the public light when it was revealed that Quantic Dream is suing French newspaper Le Monde over reports on the toxic working conditions at the studio. Kotaku reports that both Le Monde and its subsidiary website, Meiapart, are included in the lawsuit over a report in which they state that five former Quantic Dream employees filed a complaint against the studio in Spring 2017 against one employee in particular.
It seems that a Quantic Dream IT manager discovered over 600 Photoshop images of various employees that were described as sexist and homophobic. The images dated as far back as 2013 and some of them were reportedly openly displayed at the offices.
At the same time, studio heads David Cage and Guillaume de Fondaumière claimed that they did not know about the images. However, a 2017 e-mail insinuated that de Fondaumière did know about the images and seemed to state that they were a mistake. The allegation in question went beyond those images, though, and included general instances of a toxic work environment.
A Kotaku reporter tried to ask Cage at a recent Detroit: Become Human event whether or not there was a lawsuit going on and what the details of it were. The question was shut down by a Sony representative, but Cage reportedly stated that they were "suing the journalists." 
William Audureau, a journalist for Le Monde, confirmed to Kotaku that he was managing paperwork related to the Quantic Dream lawsuit but was not able to elaborate on the situation due to the nature of the legal process. However, he is saying that he stands by the report they ran.
Quantic Dream seems to believe otherwise. The basis of the company's lawsuit seems to dispute the nature of the reports and the information gathered as part of it. Quantic claims that it was a smear campaign against the studio and has reportedly sent threatening letters to outlets that also ran the initial report. However, not all of those outlets are being sued. 
However, this recent ruling will certainly go a long way to helping the publications verify that they did their due diligence when researching these claims and that the article that ran was not just an attempt to attack the game developer. 
Read the latest Den of Geek Special Edition Magazine Here!