News
Destiny 3 May Be in the Works at Bungie
Destiny 3 might not be off the table at Bungie, if a new a rumor is to be believed...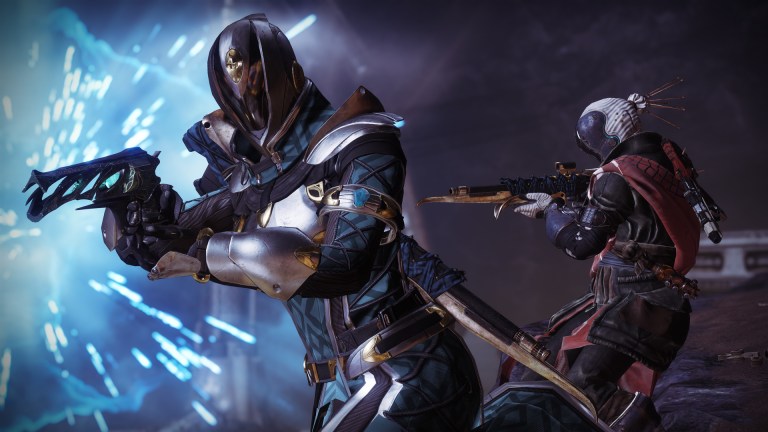 Destiny 3 could be in development at Bungie, according to a series of rumors that recently hit Reddit. According to reliable Destiny leaker AnonTheNine (via PC Gamer), "The development is starting right now." The Redditor also said that Bungie veterans Chris Barrett and Luke Smith are involved with the project.
In a much longer thread of leaks, AnonTheNine also revealed that Destiny 3 will allow players to use Darkness abilities. Up until this point, Guardians have only been able to use the Light from the Traveler for their special abilities. The addition of Darkness could mean this potential sequel could have a whole new set of powers never before seen in the series. It also raises the question whether players will be able to play as characters not affiliated to the Guardians since the Darkness is usually channeled by the villains of the game.
AnonTheNine also teased that certain open-world sections in the game will feature PvPvE gameplay. PvP and PvE have been largely kept separate in the first two Destiny games, although Destiny 2's recent Gambit multiplayer mode does feature a mix of both. Could this mode be testing the waters for whole areas of Destiny 3?
"Think more about it like fight for a territory, where PvP its there for a reason and not for griefing the heck out of people," AnonTheNine explained when asked if the PvPvE areas would be similar to The Division's Dark Zone area.
AnonTheNine said that Destiny 3 will also expand heavily on the series' RPG elements, although the Redditor didn't go into much detail about that. He hinted that Destiny 3 is being developed for hardcore RPG fans. 
"D2 vanilla was [Bungie's] idea from beginning. The 'reboot' didnt change that, the game was born to be for casuals," AnonTheNine said. "If D3 will really have the idea they want to implement, trust me, a lot of Guardians who play 2 hours per week will abandon the game. They are going balls out with the rpg stuff…Just know that D3 will be even more 'hardcore-y' than Forsaken. And finally they're going to push the rpg side of the game."
It's important to note that Destiny fans should take all this information with a grain of salt. Bungie hasn't detailed what's next for Destiny 2 beyond the remaining Year 2 content. At the moment, the studio has a 10-year deal through 2024 with publisher Activision for the exclusive publishing rights to all Destiny content. If a third game is in the works, we'd expect the studio to make the announcement sometime in 2019 for a potential 2020 release. 
Bungie also recently closed a $100 million deal with Chinese publisher NetEase to produce a new game for the publisher. That game is rumored to be called Matter. If the Destiny 3 rumors are true, then Bungie is going to be pretty busy for the next few years. 
We'll keep you updated as we learn more!
John Saavedra is Games Editor at Den of Geek. Read more of his work here. Follow him on Twitter @johnsjr9.