News
Destiny 2 Now Free For PC Players
The Battle.net version of Destiny 2 is yours to keep for free.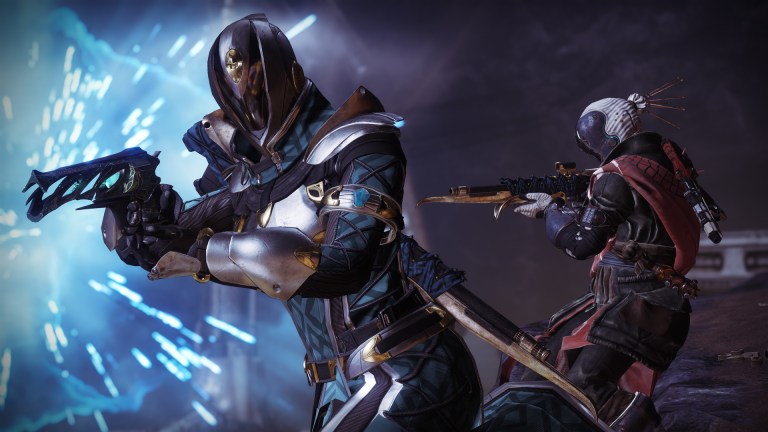 In a surprising move, Bungie has announced that they are making giving away Destiny 2 for free to Battle.net gamers. 
"We know Destiny players that want to play on PC expect an amazing experience, whether it's on their own or with their friends—so, our paramount concern was to keep the discerning requirements of the PC community in mind, and welcoming the Battle.net and Bungie PC communities together," said Destiny 2: Forsaken game director, Steve Cotton. "With this gift we look forward to seeing new Guardians in our universe." 
If you do not already own Destiny 2 for PC, you can download it for free via Battle.net from today until November 18th. Once you have downloaded it (the offer to do so should appear as a gift), it is yours to keep forever. If you already own Destiny 2 for PC, then you'll instead be able to download an exclusive one-year emblem that will be available sometime in December. Furthermore, all Destiny 2 players will be able to play a free version of Forsaken's "Gambit" multiplayer from November 9-11. 
It's also worth pointing out that Bungie recently announced that anyone who downloads the Destiny 2: Forsaken expansion will receive all previous DLC content for no additional charge. That means that Destiny 2 PC players can get caught up on all the game's content for about $40. Not bad.
In fact, it's safe to say that a big part of the reason that Bungie is doing this is to incentivize people to download Destiny 2's Forsaken expansion. That expansion is often referred to as Destiny 2's Taken King; an expansion that completely reimagines the game and makes it about as good as fans were hoping it would be when it first launched. 
Between this and Destiny 2's fairly recent inclusions on the PlayStation Plus free game lineup and the Humble Monthly subscription bundle, it certainly seems that Bungie is doing everything they can to show fans that they have been putting a lot of work into fixing Destiny 2 after its somewhat rocky launch. We'll see if it works. 
Matthew Byrd is a staff writer for Den of Geek. He spends most of his days trying to pitch deep-dive analytical pieces about Killer Klowns From Outer Space to an increasingly perturbed series of editors. You can read more of his work here or find him on Twitter at @SilverTuna014.