News
Destiny 2 Coming to Google Stadia with Full Collection of Content
Destiny 2 is coming to Google Stadia at launch and as part of the Stadia Founder's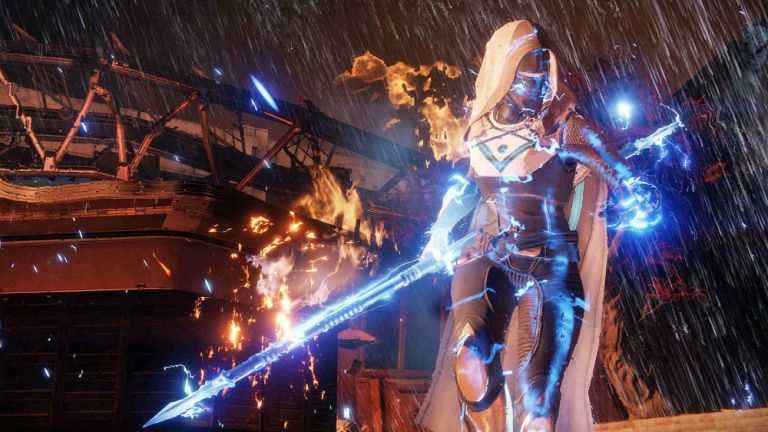 Destiny 2: The Collection is coming to Google Stadia as a launch title for Stadia Pro subscribers. This means that Destiny 2 will now be available on PlayStation 4 and Xbox One as well as PC and mobile devices. The collection will bring the base game, all Year 1 and Year 2 content, and the upcoming Year 3 Shadowkeep expansion to Stadia subscribers at no additional cost. This is a limited time offer.
A cross-save feature will also allow you to transfer over your character and progress from other platforms. At the moment, this feature will work across XBO, PS4, PC, and Stadia.
All of this comes at an interesting time for Destiny. No longer partnered with Activision on the publishing side, Bungie has taken its loot shooter franchise completely into its own hands. The first post-Activision expansion, Shadowkeep, was leaked by dataminers earlier this week. It promises a return to the Moon, where Guardians will likely be tasked with fighting back the Hive once again. 
Adding cross-save and Google Stadia support is evidence of how Bungie plans to expand Destiny's reach beyond consoles and traditional PC channels. Certainly, there will be more than a few fans who will love being able to take Destiny 2 on the go on their phones or tablets. Those who don't have high-end PCs capable of handling the game at max settings will also be grateful. 
If you've been longing to jump into Destiny 2, but are too far behind on content and don't want to spend the money catching up on Year 1, Year 2, and Season Pass content, Stadia may be your best chance at playing the game. The Stadia subscription required to unlock all the full Destiny 2 experience will put you back $9.99 a month. An additional $130 Founder's Pack that includes a few other goodies, such as the Stadia Controller, Chromecast Ultra, and a three-month subscription to the service can be pre-ordered now.
More news on Destiny 2 for Stadia as we learn it!
John Saavedra is Games Editor at Den of Geek. Read more of his work here. Follow him on Twitter @johnsjr9.