News
Destiny 2: Bungie Announces Live Stream for "Next Chapter"
Bungie will reveal what comes next for Destiny 2 via a special livestream event.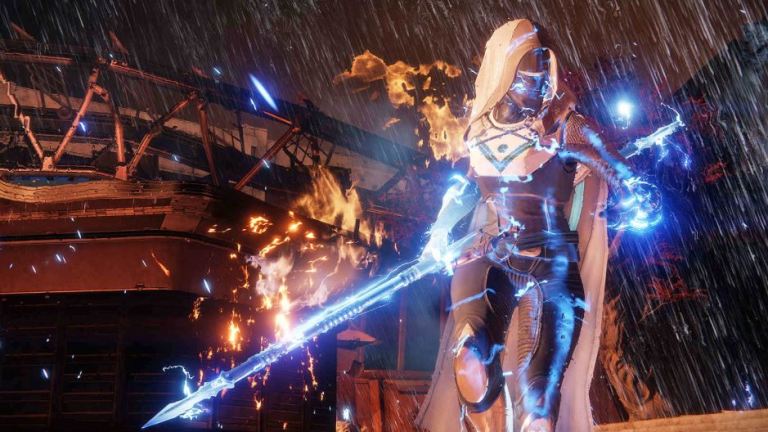 Bungie has announced they will host a livestream event on June 6 at 10 AM PDT that will "reveal the next chapter of Destiny 2." this is most likely related to Bungie removing Activision's Destiny 2's Battle.net credits as the developer teases a new era for the popular – but often controversial – multiplayer shooter. 
"Right now, our focus is on Opulence," writes Bungie's Deej on the company's blog. "But after the Season has launched and Raid belts have been awarded, we'll be looking deeper into the future, and sharing with you more about a new era for Bungie and Destiny 2."
Bungie doesn't actually confirm dropping Activision from Destiny 2's credits in the blog (that was spotted by various users). Instead, they focus on the game's upcoming Opulence seasonal update which includes a new raid and other notable content. However, they don't have to reference the fact that Bungie is now listed as the publisher and developer of Destiny 2 in order to send a clear message that Opulence will be the last Destiny 2 update of the "Activision era." 
What comes next, though? We've taken a stab at answering that question in the past, but it's certainly a complicated situation. On a practical level, it seems likely that Destiny 2 will soon be available on other PC platforms other than Battle.net. Given the nature of the Activision/Bungie situation, we doubt that Bungie would do something like make Destiny 2 an Epic Store exclusive, but that possibility always exists. 
Content-wise, it's hard to think about what Destiny 2 will look like after the Activision split is finalized. We don't imagine there will be immediate sweeping changes, but it seems likely that Bungie will release some notable update to mark the occasion. Beyond that, it's expected that Bungie will focus on more meaningful updates to Destiny 2 rather than trying to fulfill the kind of content quotas that they implied were being imposed by Activision. 
While we don't imagine that Bungie would be so bold as to push the release of Destiny 3 in an effort to have a Destiny game completely free of the Activision name, there are really no guarantees at this point as it concerns this new era of Destiny. 
Matthew Byrd is a staff writer for Den of Geek. He spends most of his days trying to pitch deep-dive analytical pieces about Killer Klowns From Outer Space to an increasingly perturbed series of editors. You can read more of his work here or find him on Twitter at @SilverTuna014.