Features
Den of Geek's top games of 2012
With 2012 over, we take a look at some of the best games to arrive on our screens over the past year…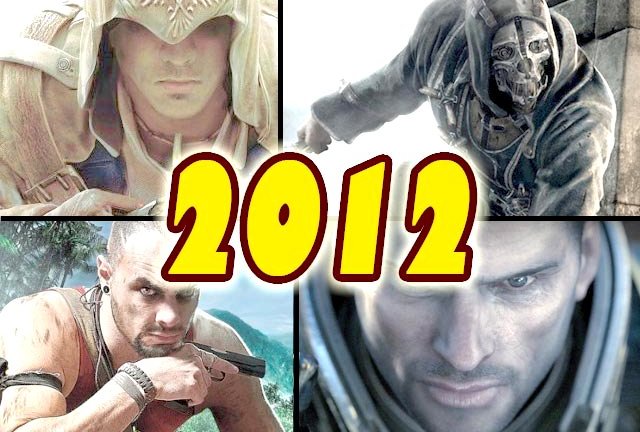 There's no doubting it, 2012 wasn't the greatest year in gaming, certainly nothing like the incredible turnout that 2011 brought us, with triple A titles dropping left, right and centre, but that doesn't mean there were no big hitters in 2012.
Some of the industries big titles dropped, and the indie games market produced some excellent examples of digital entertainment. There's been controversy, surprises and letdowns, on both the software and hardware side (we're looking at you, Wii U), and as always, the gaming industry has delivered an interesting 12 months.
Now that 2013 looms ahead of us, with some highly anticipated titles ready to greet our sweaty palms (BioShock Infinite and GTA V anyone?) we thought we'd take a brief look at some of the best titles of the last year.
So, in no particular order, here are our picks for the best games of last year. As ever, you'll no doubt have your own opinion, which we welcome in the comments section.
Mass Effect 3
The third, and final outing on the Shepard trilogy may have caused fans to practically assault BioWare's offices, so controversial was the original ending, but issues like this aside, Mass Effect 3 was a great game nonetheless.
Yes, the whole colour coded "pick your ending" finale may have flown in the face of people's own unique storylines and character development, but the journey to the end was also just as, if not more important, and Mass Effect 3 delivered. It may have dropped the RPG elements even more than ME2 did, but the cover-based shooting, amazingly detailed and immersive universe and superb story and presentation made for a great start to the year, and in this writer's opinion, was on the whole, a worthy end to the trilogy. And, with the new expanded ending that answered a lot of people's questions, the whole package is now much more rounded.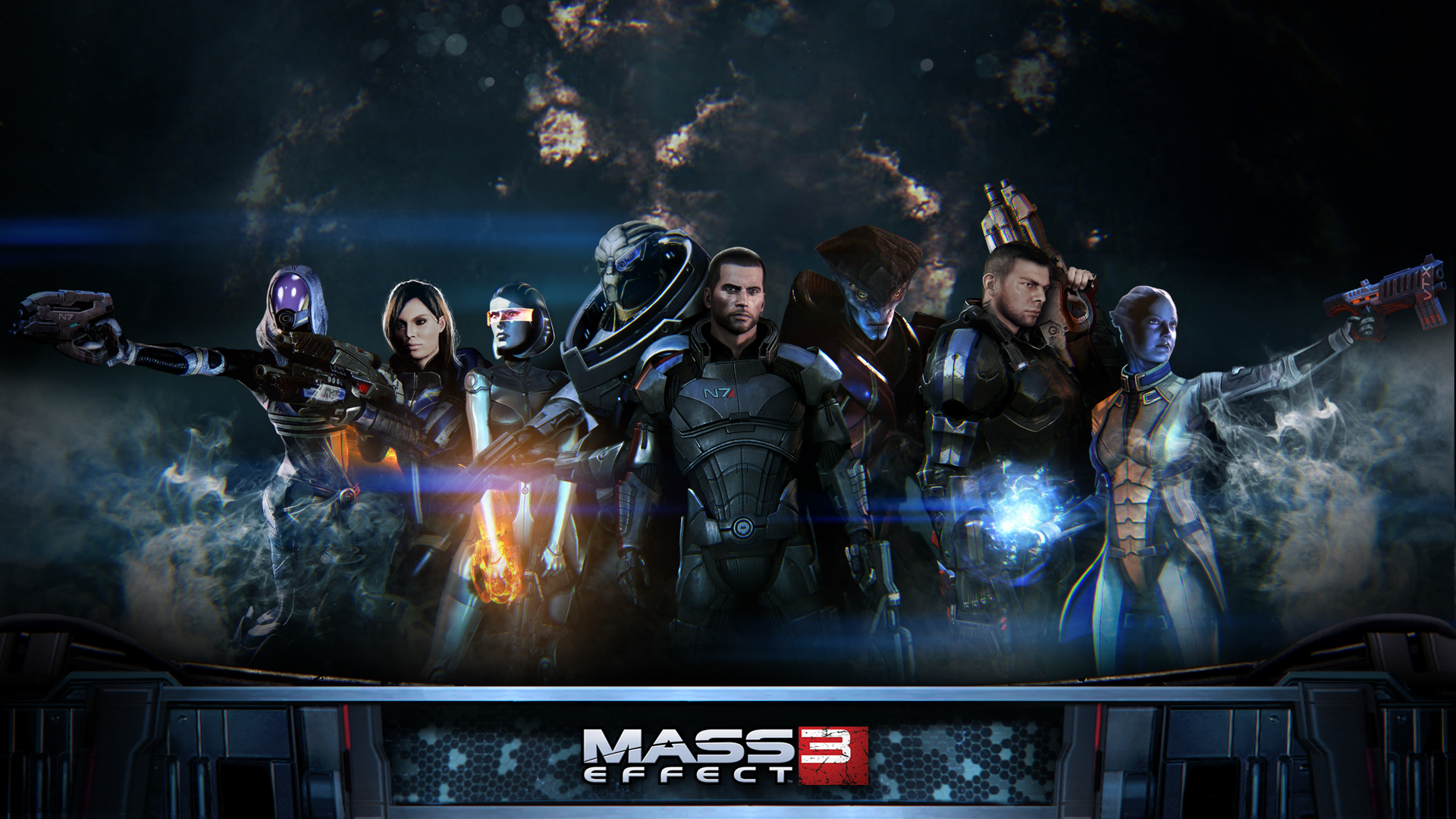 Far Cry 3
It arrived very late in the day, dropping at the end of November (beginning of December in the US), but Far Cry 3 was a truly impressive and surprisingly excellent FPS. With only Borderlands 2 and Black Ops 2 really offering the year's other high-end FPS action, Far Cry 3 delivered an open world adventure packed with explosions, vehicular thrills, hunting, sneaking and much, much more.
Certainly the game that Far Cry 2 should have been, and much more besides, FC3 not only delivered a long and satisfying single player campaign, but also offered up multiplayer and a separate co-op campaign, complete with its own story.
Any doubts players may have had after the missteps taken by the second game were forgotten, and Far Cry 3 solidified itself as an essential title and a dam fine example of the sandbox FPS.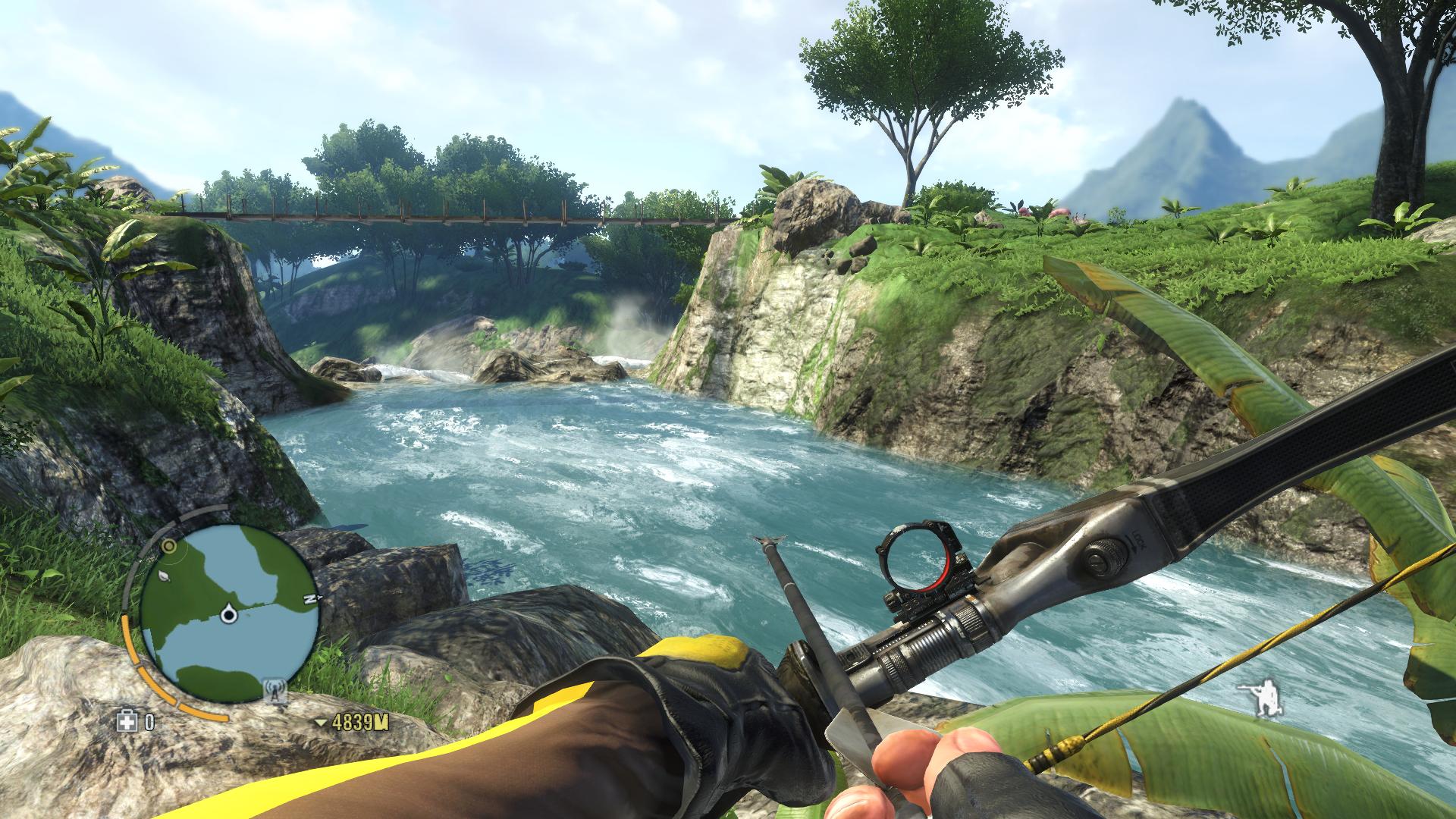 Borderlands 2
Although Far Cry 3 may technically outshine the cel-shaded Borderlands 2, when it comes to pure fun (especially in co-op), no FPS, or even any other game, could really outshine Gearbox's second jaunt to Pandora.
Whilst it retained a lot of the original game's features, and wasn't a radical departure, the second Borderlands was so much more polished, and packed in a much better selection of quests, more varied enemies and a ton of general tweaks that it outshone it's predecessor by a huge margin, and if you're any sort of FPS fan, this title needs to be in your collection, pure and simple.
Minecraft (360)
Okay, okay, it's hardly a new game, but Minecraft's arrival on the 360 brought the phenomenon to a whole new audience. It may be a fair bit more restricted than its PC counterpart, with a limited world and missing features (which are being added in via regular free updates, so kudos to 4J Studios), but the core appeal of Minecraft is here, and works very well indeed on Microsoft's box.
Add to that the genius addition of split screen multiplayer, and you've got a game that you can snuggle up to your significant other with, relax and build away into the small hours.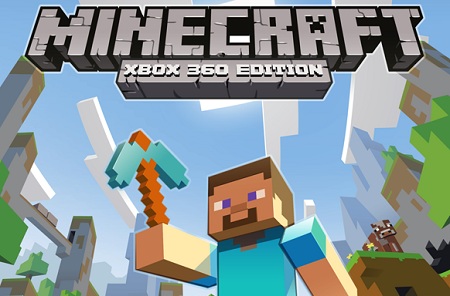 Dragon's Dogma
Capcom's unique RPG may have been a little on the bland side, with a rather uninspiring world and dull characters, but the mixture of open world adventuring and one of the best combat systems seen in an RPG elevated the title to one that grabbed people's attention.
With hints of Resident Evil, Dark Souls and even Skyrim, Dragon's Dogma proved that there was room for another big name RPG franchise in the market, and thanks to decent sales and fan feedback, that's just what Dragon's Dogma has become, and Capcom has confirmed that the name will become a major series.
Sleeping Dogs
Originally a True Crime title, but canned and acquired by Square Enix before being renamed, Sleeping Dogs was a bit of a surprise. Few expected such an enjoyable romp through Hong Kong, and the sheer complexity of the game mechanics and deeply immersive world impressed.
Packing in gun play, vehicles and a solid melee combat engine, Sleeping Dogs was a great way to ease the hunger pangs for GTA V, and some may even argue that the martial arts-infused title actually outdid Rockstar's own open world epic.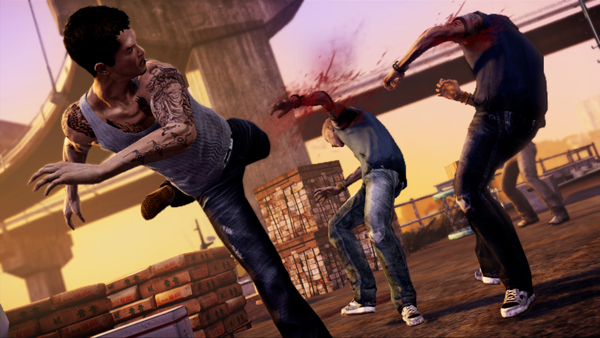 Journey
If there ever was a game that people could use as an argument that games are art, it's Journey. This DLC-only title found on the PlayStation 3 is simply stunning, and whilst the game itself is short, the journey is the focus here (the clue's in the name), and it resulted in one of the most enjoyable and memorable gaming sessions for many players, not just in 2012, but beyond.
Dishonored
Dishonored's take on the "play it how you like it" gaming approach really hit home with gamers, and taking inspiration from a host of other titles, such as Thief, Deus Ex and BioShock, Bethesda's new IP was a huge success.
With solid, stealthy game play, some excellent design and a stack of replayability, Dishonored wasn't afraid to push the envelope and do something different in a market that's oversaturated with sequels and play-it-safe releases. Taking such a big risk with a new IP is commendable, and when it actually pays off, even more so. We eagerly await the next game in the series.
Assassin's Creed III
I've made no secret that I was getting a little tired of the Assassin's Creed series, and the Ezio trilogy, whilst polished and well received, was beginning to get a little stale, with Revelations being a particularly big letdown.
Luckily, AC3 came along and gave the series a much needed shot in the arm, and moving the setting to America's War of Independence and introducing a whole new set of game mechanics and a much improved game engine was enough to re-ignite the brand.
Connor's long and absorbing story was penned brilliantly, and touches like the early Templar twist, fantastic naval battles and reworked free-running and combat made the title stand out as one of the best releases of the year.
The Walking Dead
Telltale's episodic Walking Dead series may not be considered by many as a game in the truest sense, and certainly action-only gamers should steer well clear. But, if you're looking for a game to really deliver when it comes to excellent story, characterisation and sheer depth, then you'll find few to match.
It's a game that not only delivered a great take on a zombie apocalypse, but one that made you agonise over choices that effected both the outcome of events and the fate of characters you encountered. If you decide to try only one game that's out of your usual comfort zone, then make this the one, you won't regret it.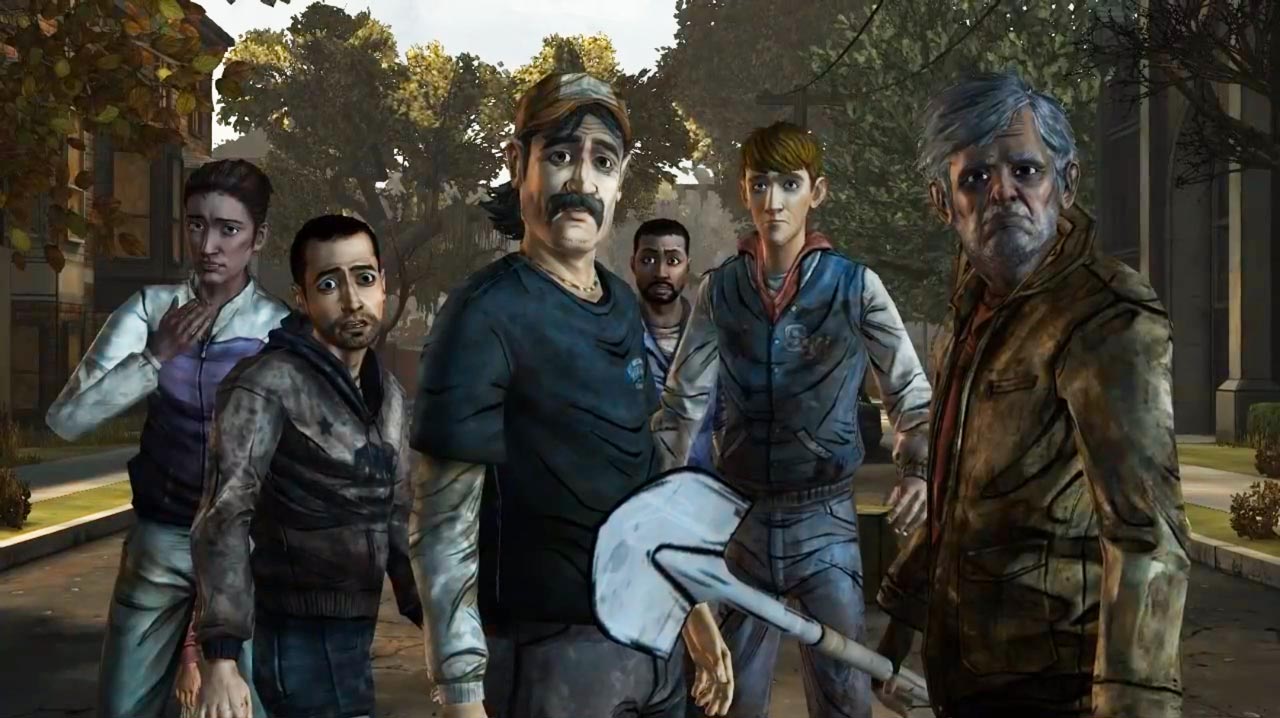 Honourable mentions
There have been many more games that could arguably make it onto our list of top games for the year, but a line has to be drawn somewhere. Still, it'd be a shame not to at least acknowledge some of the other releases that still delivered the goods over the course of the year.
Halo 4 proved that there's life in the old dog that is Master Chief, and 343 successfully made a game that was not only true to its roots, but also delivered a new take on the series, and one that can happily continue going forward.
IO Interactive's returning Agent 47 made a respectable splash in Hitman Absolution. Not everyone's cup of tea, the traditionally trial and error gameplay of the series was a little more open and flexible, bringing with it a more enjoyable experience, but it was still a little too unforgiving for many.
Whether you love it, or hate it, Call of Duty isn't going away any time soon, and Black Ops II was arguably one of the best in the series so far. Missteps like the awful Strike Force missions aside, Black Ops II was enjoyable, and boasted yet another silky smooth multiplayer experience.
Capcom hasn't had the best year, and Resident Evil certainly didn't. The awful Operation Raccoon City didn't do the series any favours whatsoever, but fans had high hopes for Resident Evil 6. Sadly, hopes weren't entirely met, as the sixth game's lean towards action and QTE events left many with a bitter taste in their mouth. The game was still enjoyable, if you took it for what it was, but Capcom clearly has work to do to bring the series back to form.
And that's that. 2012 was a varied gaming year, and saw a lot of changes in the industry, along with the arrival of Nintendo's Wii U, which still has some way to go to prove to many that it's worthwhile. 2013 will no doubt be an immensely important year for Nintendo, and with the possible arrival of both Sony and Microsoft's next units, we could have a very interesting time indeed. Here's to another year of gaming.
Follow Den Of Geek on Twitter right here. And be our Facebook chum here.