News
Deathgarden: Bloodsport Shooter Game in Development by Dead By Daylight Team
Deathgarden's 5 vs. 1 set-up will be familiar to Daylight fans, but this is a whole new monster...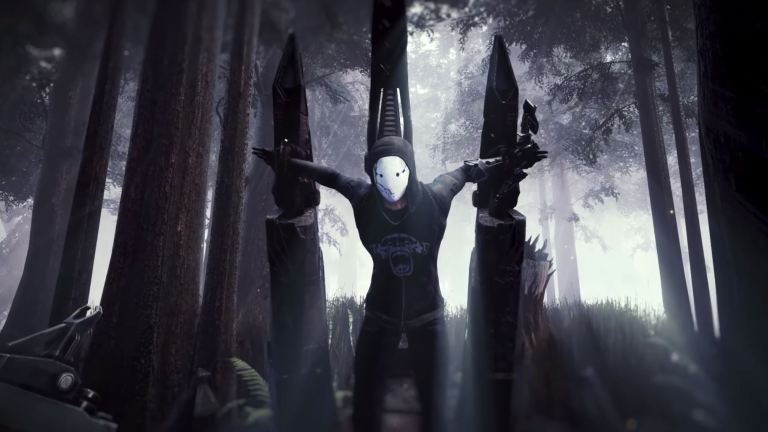 Behaviour Digital, developers of Dead by Daylight, has announced that their next game will be an asymmetrical shooter called Deathgarden.
Deathgarden is described as a 5v1 multiplayer shooter where "powerful hunters prey on agile runners in a spectacular dystopian bloodsport." Err…neat. Given that details on the game are incredibly sparse at this time, it's not entirely clear just how this system will work. Based on the initial trailer, though, we get the impression that the one might be the hunter and that the five might be the runners. However, we will confirm that information as soon as we learn more about the game. 
The bloodsport description is particularly interesting in that we've seen some recent Battle Royale games capitalize on the basic concept of a bloodsport type set-up, but few actually implement the idea that the sport itself is being done for entertainment or recreation. Again, we're eager to see whether or not that is the case in Deathgarden. 
Deathgarden will be available at PAX East, so we should be able to bring you much more information about the game at that time. For now, though, you can sign-up for Deathgarden's closed PC alpha. There's no word on when that test will go live, but as usual, not everyone who enters it will be able to join. 
In lieu of additional information regarding Deathgarden, we will tell you that it's actually quite exciting to hear that the Dead by Daylight team is working on a new multiplayer title. For those unaware, Dead by Daylight is basically a multiplayer slasher film that casts one player in the role of the killer and the rest as survivors. The survivors must use traps and other evasive maneuvers to escape while the slasher does their thing in order to catch those meddling kids. 
Sure, we'll miss that game's rich horror atmosphere, but Behaviour Digital has done a great job of growing that game from a neat, but simple, concept into a content-rich piece of multiplayer horror gaming. Assuming that they carry over some of the things they learned from their time on that title, then Deathgarden should be worth keeping an eye on.