News
Death Stranding Coming to PC in July
It turns out that Death Stranding isn't a full PS4 exclusive.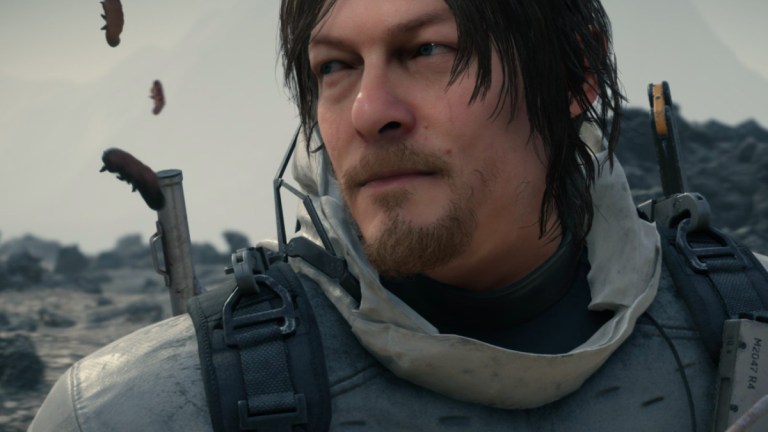 The good news is that Death Stranding is still coming to PC, but its release has been delayed until July 14. The team behind the port said via Twitter that they need more time to polish the game and having to suddenly work from home as a result of the spread of the coronavirus has pushed back their schedule just a bit. When it is released, it will be available on both Steam and the Epic Store.
The confirmation of this PC port came from the Kojima Productions Twitter account which states that the PC version of Death Stranding will arrive on that platform sometime in early Summer 2020. At this time, it's believed that the PC version of the game will be published by 505 Games.
Reports of Death Stranding coming to PC began to heat up recently when it was discovered that Death Stranding was no longer listed as a PS4 exclusive on one of the PlayStation websites. Given the timing of this announcement, though, you've got to wonder if Death Stranding was ever really a true PS4 exclusive. Either Sony acquired a roughly 6-month exclusive deal for the game or the team just needed some extra time to get the PC version of the title up-to-par.
Interestingly, Red Dead Redemption 2 will also make its long-awaited debut on the PC in November. It really does feel like the PC is getting more of these major third-party titles as even Japanese studios that traditionally largely ignored the platform in the past have been making more of a concentrated effort to develop PC ports and titles.
What about Death Stranding, though? What should we expect from its PC port? Well, that's a little tough to answer as we're honestly not entirely sure what to expect from the base version of Death Stranding even as we near its release date. Every week seems to add some strange new curveball to the title that leaves us wondering what, exactly, it's going to be like to actually sit down and play the game.
You've also got to wonder what this means for any future Death Stranding and Kojima Productions games and whether or not we'll ever see such titles make their way to next-gen Xbox consoles.
Matthew Byrd is a staff writer for Den of Geek. He spends most of his days trying to pitch deep-dive analytical pieces about Killer Klowns From Outer Space to an increasingly perturbed series of editors. You can read more of his work here or find him on Twitter at @SilverTuna014.