News
Death Stranding Studio May Expand Into Making Movies
Hideo Kojima and the Death Stranding crew want to get into the movie business.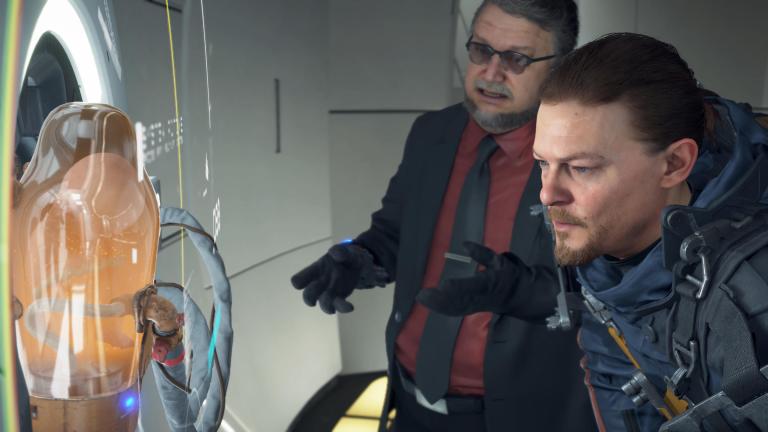 Hideo Kojima has confirmed that Death Stranding studio Kojima Productions is interested in expanding into making movies. 
"In the future, Kojima Productions will start making films," says Kojima in an interview with BBC Newsbeat. "If you can do one thing well, then you can do everything well."
Kojima goes on to explain that this eventual pivot can also be attributed to the changing media landscape and how the impending entertainment scene will affect how media is delivered and how it is perceived. 
"I think within the next three to four years, everything will move to streaming—games, movies, and TV shows," Kojima says. "When that happens, movies, TV shows, and games will be competing in the same space."
You could honestly argue that we're already there now. Netflix had previously identified Fortnite as one of the service's biggest competitors due to the competition for time and multi-media screen space. The idea that studios eventually producing several forms of media (as well as media hybrids) isn't that far off from where we are now. 
The idea of Kojima sitting in the director's chair of a major film project, though, has always been especially interesting. To put it lightly, Kojima has always relied on more traditionally cinematic cutscenes to tell his video game stories. Death Stranding is arguably the most…extreme example of his reliance on hands-off storytelling in a video game. 
Of course, Kojima has produced some incredible stories in the past, but we wonder if his skills will translate to traditional filmmaking when it comes to concepts such as pacing. We're certainly eager to see more of whatever comes next from Kojima productions. 
Matthew Byrd is a staff writer for Den of Geek. He spends most of his days trying to pitch deep-dive analytical pieces about Killer Klowns From Outer Space to an increasingly perturbed series of editors. You can read more of his work here or find him on Twitter at @SilverTuna014.