News
Death Stranding's Hideo Kojima Recalls Struggles of Leaving Konami and Starting His Own Studio
Hideo Kojima had to endure the hardships of striking out on his own in order to get Death Stranding off the ground.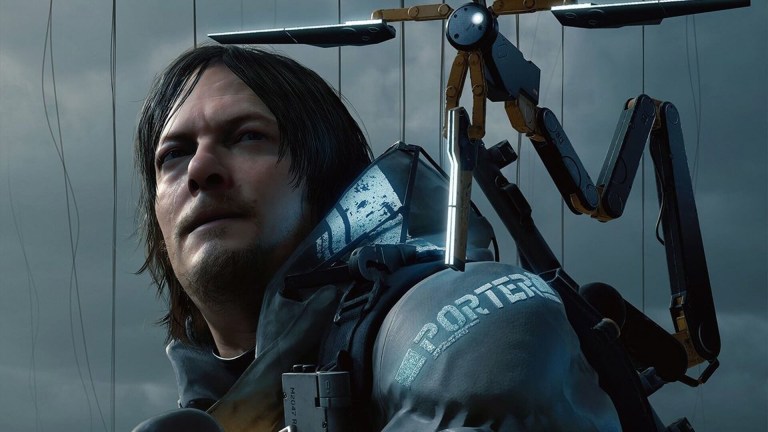 In an interview with Famitsu, Death Strandingdirector Hideo Kojima shares some of the surprising struggles he faced after his decision to leave Konami and start his own game studio. 
"It was three years and nine months ago that I struck out on my own," Kojima recalls. "At that time, I was 53 years old. That's an age in which you'd retire, right? My family members were also against the idea [of me setting up a new studio]. I was a 53-year-old middle-aged guy, I didn't have any money or much of anything else, and it was just me saying I was going to make this open-world game."
You may think that one of gaming's most famous game creators wouldn't struggle to secure funding for their new venture, but it sounds like that was the case. Actually, it seems that most banks didn't care about what Kojima had done in the past. 
"Even when I went to the bank, I couldn't borrow money," says Kojima. "They said, 'We know you're renowned, but you don't have any actual results.' This is the kind of country Japan is."
Kojima says that he was able to eventually find a "banker at the biggest bank [in Japan] who was a huge fan of mine," but he raises an interesting point regarding the difference between what Kojima did at Konami and what he had done on his own. Kojima even sympathizes with their hesitation and seemingly explains why things are the way they are. 
"The reason for that is that there hasn't been a single world-famous game designer who has had success after striking out on their own," Kojima says regarding his current position and the struggles that come along with it. 
While there's certainly a part of Kojima that wishes he could just shed all ties to Konami and move on, he also recognizes that his time at Konami helped him make this major career move. 
"The reason why I'm who I am now is because of the 30 years I had at Konami," Kojima says. "I am grateful to Konami, and I cannot deny that connection."
Matthew Byrd is a staff writer for Den of Geek. He spends most of his days trying to pitch deep-dive analytical pieces about Killer Klowns From Outer Space to an increasingly perturbed series of editors. You can read more of his work here or find him on Twitter at @SilverTuna014.