News
Death Stranding: Hideo Kojima Confirms First-Person Gameplay
Death Stranding will let you go first-person, but nobody seems sure how or why you'll do so.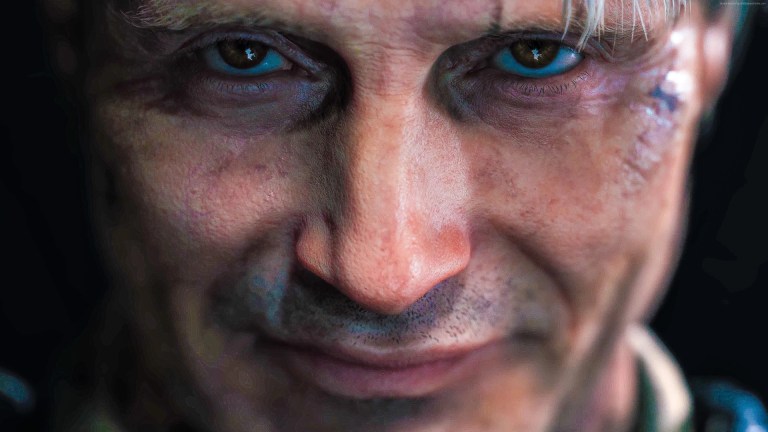 Death Stranding is unique in that the more we learn about it the less we seem to know what to expect from the game. The mystery of Death Stranding grew a little larger recently when Hideo Kojima confirmed that parts of the game will play out in first-person. 
"Since I get this question alot, DEATH STRANDING is different from [a] stealth game," says Kojima via Twitter. "You can enjoy First Person View but not a First Person Shooter game. It's [a] brand new game genre that adapted the concept of strand that we call Action Game, Strand Game (Social Strand System)."
So…yeah. Well, the one thing that we can certainly take away from that quote is that there will be first-person sections of Death Stranding. If pressed to guess, we'd say that you won't be able to play the game entirely in first-person and that the option is, perhaps, even limited to certain sections of the game. We're not willing to bet on anything related to Death Stranding at the moment, though, beyond the likelihood that it will feature some truly bizarre cutscenes. 
Kojima's continuing refusal to identify the game's genre is also a little bizarre. It's not uncommon for creators (especially directors) to refuse to assign traditional genres to their works, but the truth of the matter is that we're not sure we've seen what gameplay elements of Death Stranding make it the genre-breaking experience that Kojima has previously suggested it will be. 
However, this tweet does at least make it clear that Death Stranding won't be a simple stealth experience. Based on what we've seen so far, it feels like more of a survival open-world game, but we're going to go ahead and guess that Kojima hasn't revealed his full bag of tricks just yet. 
As long as the game at least features some of those wonderfully implemented horror elements that we've seen in some of Kojima's previous projects, we'll be happy with whatever genre it ultimately falls under and whatever perspectives it supports. 
Matthew Byrd is a staff writer for Den of Geek. He spends most of his days trying to pitch deep-dive analytical pieces about Killer Klowns From Outer Space to an increasingly perturbed series of editors. You can read more of his work here or find him on Twitter at @SilverTuna014. 
Read and download the Den of Geek SDCC 2019 Special Edition Magazine right here!