News
"Death of VR" Stories Greatly Exaggerated Says HTC Vive
Despite recent reports, HTC says the VR market is as healthy as ever.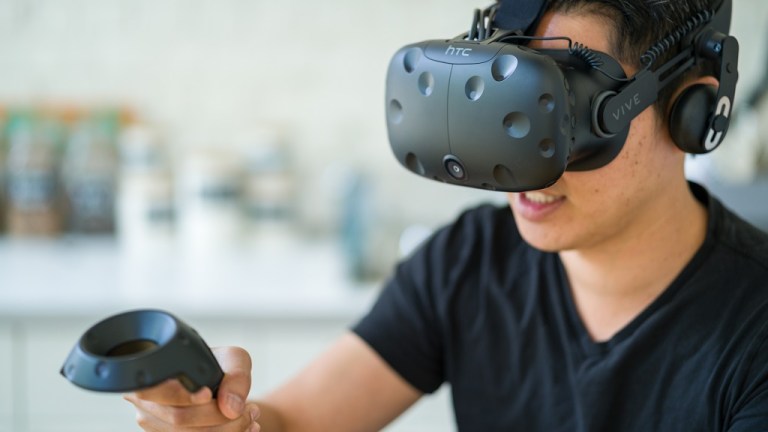 HTC says that recent criticisms that claim the VR market is dying are largely unfounded. 
The criticism in particular that HTCis referring to is an article on Digital Trends that claims sales of all VR devices are taking a nosedive. Their information is based on these figures from Thinknum who track Amazon sales data. The long and short of it is that nearly every VR device on the market is suffering some kind of sales drop. For instance, the PSVR was once ranked 29 out of all video game products in terms of user popularity. It is currently ranked somewhere around the 100 spot. The HTC Vive itself was also called out for its own plummeting sales figures. 
While the information provided in the article seems pretty damning, HTC says that you shouldn't be quick to believe any of it. 
According to the VR manufacturer, the reason that the Vive's sales have declined is that they sold out of the unit at some points and were unable to replenish stocks for weeks on end. They claim that such a "continued trajectory is nearly unheard of" for a consumer product in its third year of availability. The company also noted that they are working to replenish stocks as soon as possible. 
To counter the sales figures that Digital Trends provided, Vive also released a chart of their own which shows their market share compared to other VR manufacturers. According to them, the most important thing to look at when you're analyzing the success of current VR manufacturers isn't just the number of units being sold but the projected growth of the company in question over time. 
HTC Vive makes some compelling arguments, but one of the things they don't address is the fact that the company recently laid off a large number of employees at its Taiwan plant. Some people believe that information like that – and the general feeling of a cultural decline in VR – are more telling than charts and graphs. 
Read the latest Den of Geek Special Edition Magazine Here!