News
Dead or Alive 6: Release Date, Trailer, Characters, and News
Dead or Alive 6 has been delayed to March. Here's everything else we know about the game!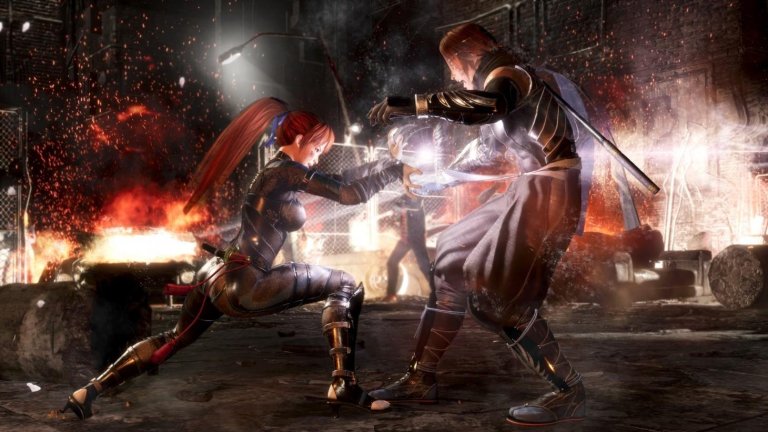 Team Ninja returns with another entry into one of the most beloved fighting game franchises ever. As you can see in the trailer below, some things about the series remain pleasantly intact. Fighters still bust-out outlandish moves, the game's roster features some wonderfully familiar faces (including Ryu Hayabusa, Kasume, and Helena), and you can still use the edges of environments to inflict additional pain onto your opponents. 
However, there's quite a bit that the sixth major entry into the Dead or Alive franchise changes up. For instance, Dead or Alive 6 places a far greater emphasis on the injuries a fighter sustains during a match. You might notice in early footage of the game that fighters will sport a few cuts and bruises by the time that the battle is done. Furthermore, Dead or Alive 6 features the introduction of two new mechanics known as Break Gauge and Fatal Rush.
The Break Gauge is essentially a super meter that allows players to utilize a powerful counter move or special attack when the time is right. Fatal Rush, meanwhile, is a potentially devastating special attack that can be executed by spamming the special button. The mechanics are designed to help players new to the Dead or Alive series do more than just throw out some basic punches, but they are not "easy buttons." They can still be countered and countering either move can lead to a significant advantage. 
Otherwise, as IGN's hands-on preview shows, Dead or Alive 6 still feels like a Dead or Alive game at its heart. That means that it's still a fast-paced and largely outlandish fighting title, even if the Dead or Alive team has stated that they want to add a degree of maturity and "realism" to the franchise. 
Dead or Alive 6 Release Date
Dead or Alive 6 will arrive on March 1. It was originally set to release on Feb. 15, but was delayed. The game is coming to PlayStation 4, Xbox One, and PC.
Dead or Alive 6 Trailer
The release date announcement trailer offers up some new footage of the game, as well as some details on the different editions of the game. Check it out below: 
Further Reading: Forgotten Fighting Games of the 1990s
Here's the first trailer:
Dead or Alive 6 Characters
Here's the full list of fighters coming to Dead or Alive 6:
AyaneBass ArmstrongBaymanBrad WongChristieDiego (new fighter)EliotHayateHelena DouglasHitomiHonokaJann LeeKasumiKokoroLeifangLisa Hamilton/La MariposaMarie RoseMilaNiCO (new fighter)Nyotengu Phase 4 RigRyu HayabusaTina ArmstrongZack
We'll keep you updated as we learn more about the game.
Matthew Byrd is a staff writer for Den of Geek. He spends most of his days trying to pitch deep-dive analytical pieces about Killer Klowns From Outer Space to an increasingly perturbed series of editors. You can read more of his work here or find him on Twitter at @SilverTuna014.
John Saavedra is Games Editor at Den of Geek. Read more of his work here. Follow him on Twitter @johnsjr9.