News
Dead by Daylight's Next Expansion is Based on the Saw Films
Would you like to play a game?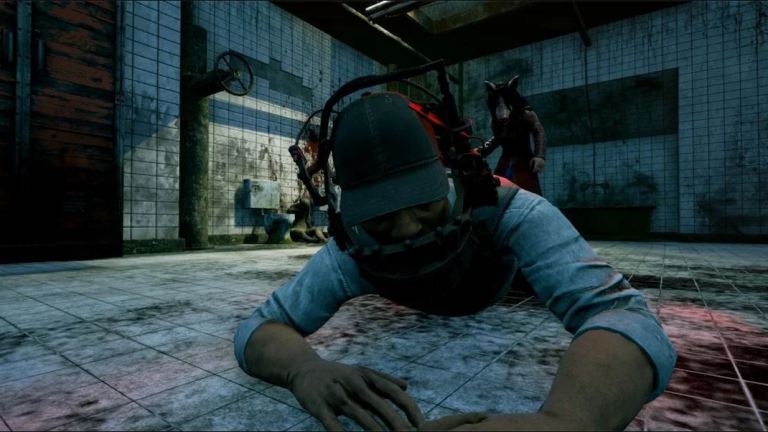 Dead by Daylight continues its unofficial push towards becoming the ultimate slasher movie simulator with this new trailer that confirms the next Dead by Daylight content release will be based on the Saw films. 
This upcoming expansion, officially referred to as The Saw Chapter, adds The Pig as the game's newest killer. As Saw fans know, The Pig is actually Jigsaw's apprentice, Amanda Young. 
Playing as The Pig will require you to utilize unique strategies that touch upon the style of the Saw films. For instance, The Pig will have access to several "reverse bear traps" that can ruin a survivor's day in a hurry. This new killer will also be able to utilize a trick that prevents damage to hooks – and alerts them when someone is trying to escape one – and another that makes it harder for survivors to be rescued from hooks. The new tricks will come in handy when exploring Dead by Daylight's new Saw-themed map, the Gideon Meat Plant. 
It's not all doom and gloom for the survivors, though. This update will also introduce a new playable survivor modeled after Saw's Detective David Tapp. Tapp's ability to escape faster while regenerating health makes him a tough character to take down. 
This latest expansion is available right now for PC, Xbox, and PlayStation 4. 
Previous Dead by Daylight expansions have included content from such notable horror films as Halloween, Texas Chainsaw Massacre, and A Nightmare on Elm Street. We're not quite sure how many classic horror film assets will be added to the game, but we'd love to see a Child's Play add-on, an Evil Dead expansion, and in a perfect world, a content release based on the Hellraiser films.