News
DC Universe Online and Planetside 2 coming to PlayStation 4
SOE has confirmed that two popular MMO's are coming to the PS4, DC universe and Planetside 2...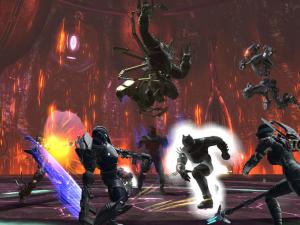 Sony Online Entertainment has confirmed that two very different MMOs are headed to the PlayStation 4 sometime after launch. Both the currently PC-only Planetside 2 and DC Universe Online (already available for PS3) will make their way to the new console, and will be available as free-to-play titles, enhanced for the Sony next-gen unit.
The DC role player and Sci-fi team-based shooter will arrive on the unit for free sometime late this year, and promise to be faster, more optimised versions, designed to make the most of the power of PS4 and its multi core processing.
You can see the announcement trailers for both games below.