News
Darksiders Genesis: Release Date and Trailer
Darksiders Genesis turns the Darksiders franchise into a Diablo-like Action-RPG.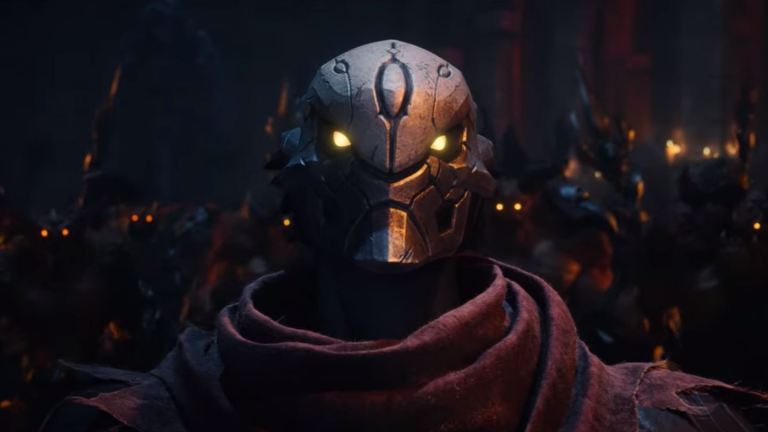 THQ Nordic has revealed that it's working on a Darksiders spin-off called Darksiders Genesis.  The game actually abandons the Darksiders formula that we've seen up until this point in favor of a top-down action-RPG style that we've seen in games like Diablo and Path of Exile.
While THQ Nordic and developer Airship Syndicate haven't revealed much about this spin-off's gameplay, besides the brief snippets of it that we see in the teaser trailer, it certainly looks like a fairly traditional example of what we've typically seen from games in this genre. 
Not that that's a bad thing, mind you. While games like Path of Exile and Grim Dawn have done a great job of filling the void in our lives left by the absence of Diablo 4 (no, Diablo Immortal doesn't count), you really can never have too many well-done action-RPG games. It's a time-tested genre that developers have found ways to innovate and refine over the years. 
It also appears that Genesis will still retain certain elements of the Darksiders series. While the game will star a new Horseman of the Apocalypse (Strife), some people have noticed that War seems to make a brief cameo during the reveal trailer. This not only suggests that Genesis will dig deep into this franchise's universe, but it could also mean that Genesis will support co-op play. 
THQ Nordic has certainly been busy lately. The publisher claims to have about 80 games in development and just confirmed that it is publishing a remake of the cult classic 2003 title, SpongeBob SquarePants: Battle for Bikini Bottom. The company says that it will reveal one more surprise game ahead of E3 2019. 
Darksiders Genesis is set to release sometime later this year for PS4, Xbox One, PC, Nintendo Switch, and even Google Stadia, which is certainly getting quite a bit of love lately. 
Matthew Byrd is a staff writer for Den of Geek. He spends most of his days trying to pitch deep-dive analytical pieces about Killer Klowns From Outer Space to an increasingly perturbed series of editors. You can read more of his work here or find him on Twitter at @SilverTuna014.