News
Darksiders 3 Release Date, Trailer, and News
Everything you need to know about Darksiders 3, including latest news, release date, trailers, and much more!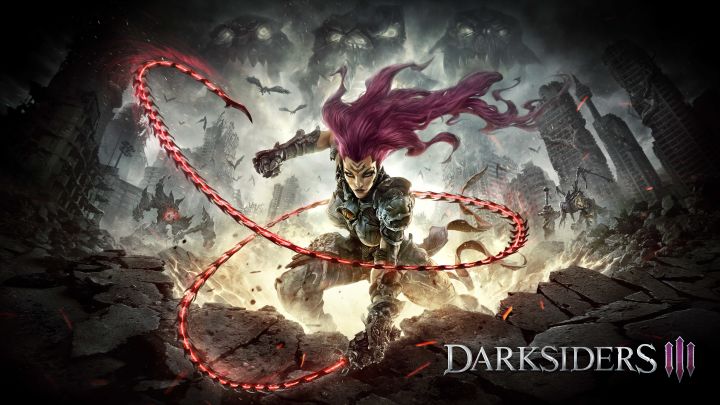 Darksiders 3  will cast players into the role of a mage named Fury who uses a whip and magical abilities to fight various forms of evil. Fury is a member of the franchise's Four Horsemen and is described as "unpredictable and enigmatic." The first two Darksiders games featured two other members of the mythical Four Horsemen (War and Death), so this character description does seem to fit the design of the series. 
The sequel is an "open-ended, living, free-form game" that will require players to use Fury's skills in order to defeat the seven deadly sins. The product description and various screenshots also make note of the game's retention of the franchise's signature art style. 
The history of the Darksiders franchise has always been fascinating from a development perspective. It was originally conceived by THQ as a hack-and-slash action/adventure title with gothic horror elements. The second game expanded upon many of the elements the first title established but mostly served to give players more of the same. 
Both Darksiders games received a good deal of acclaim from those who played them but were always seen as fundamentally flawed experiences that exhibited more potential than they realized. When THQ shut down, Darksiders was still seen as one of their most valuable former properties. That's hardly a surprise given just how much the franchise's fans love these games. 
With the franchise now in the hands of THQ Nordic, it will be interesting to see if they are able to fully realize the potential of the game's formula. 
Here's everything else we know about Darksiders 3:
Darksiders 3 News
It's been quite some time since we last heard an update on Darksiders 3, but that silence has been broken with the release of the game's official into. Check it out below: 
Darksiders 3 Release Date
Darksiders 3 will be released on Nov. 27, 2018. The game is coming to XBO, PS4, and PC. 
Darksiders 3 Trailer
Darksiders 3 is officially coming! Here's the first trailer for the game: