News
Darkest Dungeon 2: Trailer and Release Date
Darkest Dungeon 2 looks to build upon one of the scariest, toughest, and best indie games ever.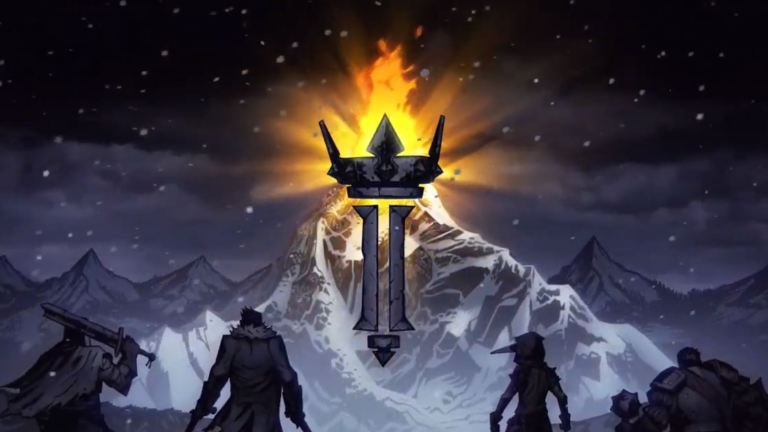 Darkest Dungeon, one of the best indie titles of the last few years, is getting a well-deserved sequel. Yes, Red Hook Studios, maker of the first game, has revealed that Darkest Dungeon II is in development and has even shared the first teaser trailer for this anticipated follow-up. 
Much of the information we have on this game comes from PC Gamer, which managed to snag some of the first details about this project with an exclusive interview with the developers. There, the Red Hook Studios team revealed why it decided to return to the world of Darkest Dungeon. 
"We love our dysfunctional cast of characters, our atmosphere, and our world," Tyler Sigman and Chris Bourassa of Red Hook Studios said. "Horror is a fantastic space to explore interesting and unconventional ideas, and we have a lot more story we want to tell…Above all, we are committed to crafting Darkest Dungeon II to be its own experience; it will have its own creative and thematic identity."
How, exactly, Darkest Dungeon II will differentiate itself from the original game is up for debate (Red Hook Studios refuses to go into details at this moment), but the studio says that it plans on tuning the original game's mechanics in order to ensure they're optimized. Beyond that, the team hinted it will tweak the metagame elements of the first title so that players spend less time managing minute aspects and more time diving into this rich world of twisted horror. 
"Darkest Dungeon II is a game about enduring a grueling journey, not cleaning up your backyard," Red Hook Studios said. "In Darkest Dungeon II, we're giving players a glimpse of the supernatural apocalypse twisting and distorting the world beyond the estate… and that's all we're going to say about that for now."
Sadly, the team's refusal to dive into the details of this experience extends to the game's release date. While Red Hook hinted that it might once again explore an Early Access release model (which suggests it will be released on Steam) due to the scope of the sequel, the studio also mentioned wanting to expand the size of its team over the next "18 months," meaning it could be some time before we see a full release. 
Matthew Byrd is a staff writer for Den of Geek. He spends most of his days trying to pitch deep-dive analytical pieces about Killer Klowns From Outer Space to an increasingly perturbed series of editors. You can read more of his work here or find him on Twitter at @SilverTuna014.