News
Dark Alliance: Release Date and Trailer Revealed
Classic dungeon crawler series Baldur's Gate: Dark Alliance has been resurrected in the form of a spiritual successor.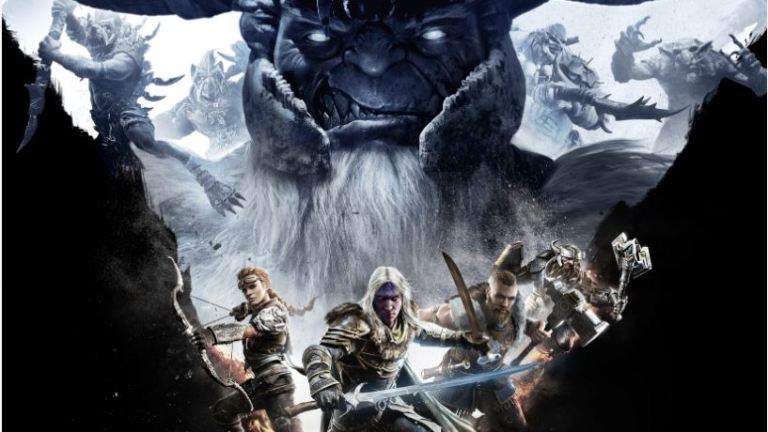 Wizards of the Coast and Tuque Games have announced that they are working on a spiritual successor to the Baldur's Gate: Dark Alliance series. 
"From the moment I founded Tuque, our team has known that we wanted to bring our passion for D&D and creativity to the Dark Alliance series," says Jeff Hattem, Head of Studio, Tuque Games via a press release. "We're taking players on an epic journey through the harsh and violent Icewind Dale, where they're going to need to use their wits, their weapons and their party members to help them survive the iconic monsters we're going to send their way."  
Actually, it's worth noting that it's the press release that uses the phrase "spiritual successor" when describing this game's relationship to the Baldur's Gate: Dark Alliance series of old. So far as we can tell, that mostly just means that this game will not use the Baldur's Gate name (which is currently in use for another game we can't wait to play). Instead, it is currently being labeled as Dungeons and Dragons: Dark Alliance, which does mean that you can expect classic D&D characters, environments, and mechanics to appear in the game. 
This upcoming title will even star D&D legend Drizzt Do'Urden and be set in the mythical land of Icewind Dale. While Dark Alliance will tell an original story within that universe, it's pretty clear that it will dive pretty deep into the D&D mythos for some of the game's major narrative and world-building ideas. 
Gameplay-wise, it seems that Dark Alliance will feature the same (or relatively similar) brand of action-RPG gameplay that the original entries into the Dark Alliance series featured. In other words, it's going to be a Diablo-like dungeon crawler. Best of all, it sounds like Dark Alliance's infamous four-player co-op action will make a return in this installment, and you'll even be able to play with others online or via a couch co-op mode. Sadly, only one player will be able to play as Drizzt. Everyone else will need to choose between his companions Catti-Brie, Bruenor, or Wulfgar. As you can see in the game's trailer, though, all playable characters are more than capable of holding their own. 
Dark Alliance is currently scheduled to be released for PC and unnamed consoles sometime in the fall of 2020.
Matthew Byrd is a staff writer for Den of Geek. He spends most of his days trying to pitch deep-dive analytical pieces about Killer Klowns From Outer Space to an increasingly perturbed series of editors. You can read more of his work here or find him on Twitter at @SilverTuna014.