News
Cyberpunk 2077's dev team is even larger than The Witcher 3's
A small army is devoted to the completion of CD Projekt Red's next game, Cyberpunk 2077...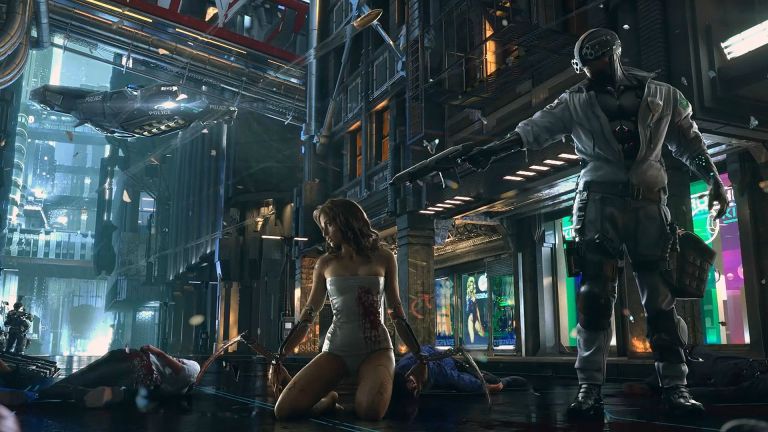 It's been three years since developer CD Projekt Red debuted the trailer for their upcoming adaptation of Cyberpunk 2077, and you'd have a hard time using what we've learned about the game in the meantime as breadcrumbs to trace your way back to that reveal.
Considering that CD Projekt Red was still hard at work putting the finishing touches on The Witcher 3 during much of that time, many gamers didn't think much of their radio silence. Now that The Witcher 3 is well and truly done, however, some are starting to worry that the game isn't as far along as they may have hoped. 
Those fears were recently alleviated by a post on CD Projekt Red's forums in which the developers not only assured fans that the game is still being worked on, but revealed a rather shocking figure concerning the resources they are pouring into it. 
According to the forum post made by the development team, there are "more game developers working on Cyberpunk 2077 than on The Witcher 3 in its most intensive month." While the developer didn't reveal the exact number of developers currently working on the game, previously revealed figures regarding the development of The Witcher 3 suggest that the game was worked on by over 240 staff developers and over 1,500 people in general. 
Interestingly enough, the careers page of CD Projekt Red's website suggests that they are still looking to fill somewhere in the neighborhood of 60 positions devoted exclusively to the development of Cyberpunk 2077.
While it's clear that the developer's work on the upcoming standalone Gwent game isn't hindering their focus as it concerns completing Cyberpunk 2077, there is a bit of bad news that accompanies this information. We still don't know exactly when Cyberpunk 2077 is going to be released, and its absence from this year's E3 suggests that it's not likely to debut until sometime after next year's show. That means we're optimistically looking at a late 2017 release date, and pessimistically fearing a future wherein the game's release coincides with the date of its title.
Either way, it's still very likely that you've got enough uncompleted side missions in The Witcher 3 to keep you occupied until the game debuts.