News
Cyberpunk 2077: Multiplayer Studio Digital Scapes Hired to Help Development
Cyberpunk 2077's rumored multiplayer mode may already be in development.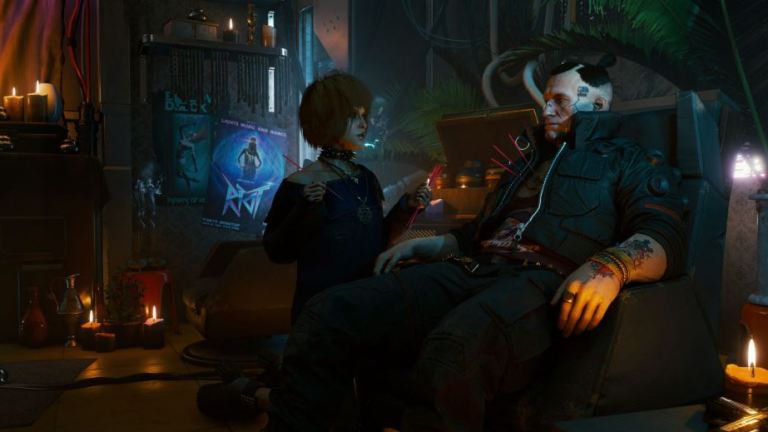 Cyberpunk 2077 developer CD Projekt Red has brought on Digital Scapes studio to assist with the development of their upcoming RPG. 
According to a press release from CD Projekt Red, Digital Scapes has been brought in as part of a "long-term strategic cooperation" that will Digital Scapes assist with the technological development of Cyberpunk 2077. CD Projekt's Senior Vice President of Business Development, Michał Nowakowski, stated in the press release that Digital Scapes was brought on for their "talent, experience, and technical knowledge." 
Interestingly enough, Digital Scapes' "talent, experience, and technical knowledge" is largely related to the creation of multiplayer games and modes. Digital Scapes describes itself as a studio that focuses on "specialising in AAA multiplayer console and PC game development, development tool creation, asset production, and cloud computing." They've recently worked on the "Be the Zombie" PvP mode for Dying Light and have previously assisted in the development of titles like Company of Heroes, Warhammer 40,000, and Prototype. 
It should be noted that it's a little too early to jump to the conclusion that Digital Scapes has been hired to either develop or assist with the development of a multiplayer mode for Cyberpunk 2077. It could just be that CD Projekt Red decided to bring in some extra hands to assist with the general development of one of the most highly-anticipated (and ambitious) games in recent memory. 
However, it is strange that CD Projekt Red would turn to Digital Scapes specifically for general help when that studio has traditionally focused on multiplayer experiences. Smart money is on the likelihood that they were brought in to assist with some kind of multiplayer aspect of Cyberpunk. 
So far as that goes, CD Projekt Red hasn't ruled out the possibility that Cyberpunk 2077 will eventually feature some kind of multiplayer component. All that they've said is that the game will not ship with multiplayer enabled. 
Read and download the Den of Geek NYCC 2018 Special Edition Magazine right here!
Matthew Byrd is a staff writer for Den of Geek. He spends most of his days trying to pitch deep-dive analytical pieces about Killer Klowns From Outer Space to an increasingly perturbed series of editors. You can read more of his work here or find him on Twitter at @SilverTuna014.