News
Cuphead: The Delicious Last Course Release Date, Trailer, and News
Everything you need to know about Cuphead: The Delicious Last Course...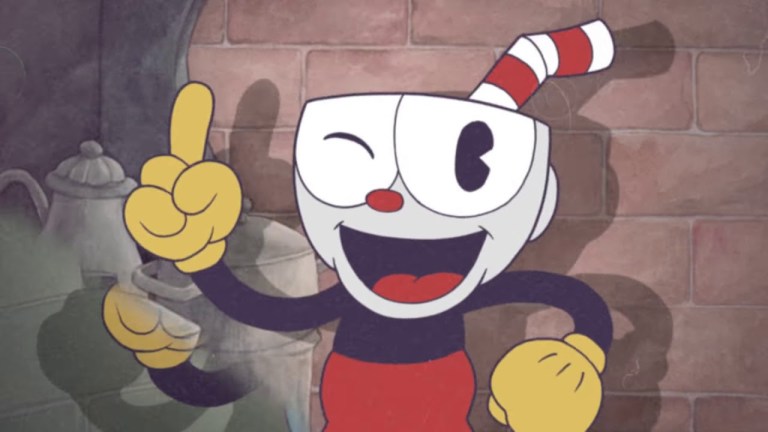 Get ready for more Cuphead, because Microsoft revealed the first – and possibly only – Cuphead expansion at E3 2018. The biggest thing this expansion adds is a new playable character called Ms. Chalice. Unlike Cuphead and Mugman, Chalice is sporting quite a bit of bling on her head, leading us to believe she is likely a developer favorite.
This expansion will also feature a brand-new island to explore, new levels to conquer, new weapons, and, of course, new bosses to lose to over and over again. 
Given that the trailer featured a chef character known as Chef Saltbaker, we tend to believe that there's going to be some kind of food-related element to the game's world or plot. Of course, the "Last Course" title might just refer to this expansion's status as the final piece of new Cuphead content we'll get until the possible release of
We're thrilled to see that Studio MDHR is working on more Cuphead content. Not only was the original Cuphead notoriously difficult to develop (you might remember it from many, many E3 presentations of the past), but there's a reasonable argument to be made that one of the most surprising hits of 2017 is also one of the absolute best exclusives available for the Xbox One (and now, the Nintendo Switch). It's no surprise that Microsoft wants to deliver more of this stylish platform series. 
Here's everything that we know about Cuphead: The Delicious Last Course. 
Cuphead: The Delicious Last Course Release Date
Bad news for true Cuphead believers everywhere, as it seems that Cuphead: The Delicious Last Course has been delayed to 2020. Given that this release date was only confirmed via a new trailer for the game, there's no explanation for the delay available at this time. However, it may simply be due to how much time it takes to animate this kind of game. 
In any case, Cuphead: The Delicious Last Course is set to release sometime in 2020 for Xbox One, Nintendo Switch, and PC. 
Read More: 20 Best Video Games to Play in 2020
Cuphead: The Delicious Last Course Trailer
A surprise trailer (which may have been released ahead of schedule) finally gives us a fresh look at Cuphead: The Delicious Last Course. Check it out:
Here's the first trailer for Cuphead: The Delicious Last Course: 
Matthew Byrd is a staff writer for Den of Geek. He spends most of his days trying to pitch deep-dive analytical pieces about Killer Klowns From Outer Space to an increasingly perturbed series of editors. You can read more of his work here or find him on Twitter at @SilverTuna014.