News
CS:GO Free Version and Danger Zone Battle Royale Mode Revealed
CS: GO is going free to play and bringing a battle royale mode with it.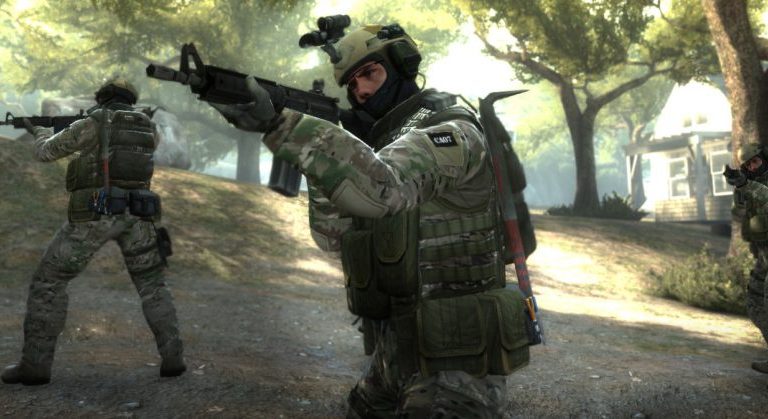 Counter-Strike: Global Offensive is going free-to-play. 
While Valve had previously released a free version of CS: GO, that title only let you go against bots. This new free version of the game will let you access the full CS: GO experience. That means every map, every mode, every weapon and everything else that the people who purchased the game. 
Speaking of which, it sounds like those who did purchase the game at any point will be automatically updated to Prime Status (a $14.99 value) free of charge. Prime Status members not only get matched with each other, but they're eligible for a special weapon (the Danger Zone Souvenir MP5-SD) and a new item called the Danger Zone Case. The case is filled with a random assortment of community-made items and special rare equipment.
Oh, and if you're wondering what Danger Zone is, that would be Counter-Strike: Global Offensive's new battle royale mode. 
Yes, CS: GO is finally getting a battle royale mode. The addition of such a mode has been rumored for quite some time, but Valve has finally confirmed that CS: GO will receive a battle royale mode of its own. Danger Zone will scale back the traditional battle royale formula by featuring only 16 players per 10 minute matches with up to 18 in squad mode (Duos and Trios). It will see players take over an initial landing zone and scrounge for cash in order to buy equipment (you only start with a knife). Cash can be earned by finding it or by completing side-quests found throughout the map. 
You'll also be able to access a tablet that lets you scout where other teams are and what the current danger zones are. It sounds like a much more tactical twist on the BR concept that certainly seems to capture the spirit of the game more than a standard "kill 'em all" take on the idea. 
CS: GO's free update and Danger Zone mode are available now. 
Matthew Byrd is a staff writer for Den of Geek. He spends most of his days trying to pitch deep-dive analytical pieces about Killer Klowns From Outer Space to an increasingly perturbed series of editors. You can read more of his work here or find him on Twitter at @SilverTuna014.