Features
Crowdfunding Friday: sculpting, sci-fi and horror videogames
This week's crowdfunding selection includes a miniature sculpting tutorial, a sci-fi web series and a horror videogame documentary...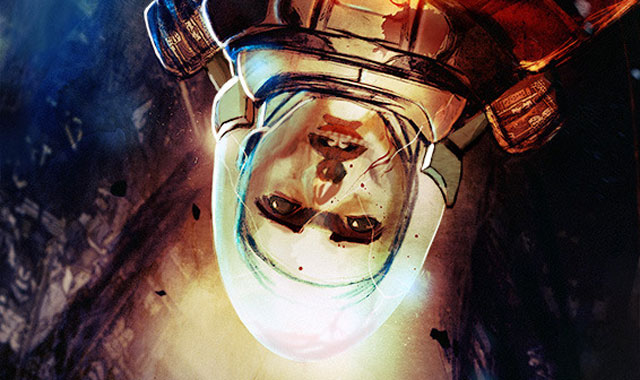 The sheer number of projects that appear on crowdfunding websites each week means that, inevitably, some great ones slip through the net on occasion. One recent example is The Squidder, artist Ben Templesmith's graphic novel project about an ancient war among tentacled creatures.
Described as Mad Max meets Cthulhu, it's full of Templesmith's typically detailed artwork, and it's been met with a hugely positive response. So positive, in fact, that it's already made more than four times its $18,000 minimum funding goal with 15 days left to run. Nevertheless, we thought we'd mention it here, since it's well worth a look if you enjoyed Templesmith's other work, such as the excellent 30 Days Of Night.
Now, here's this week's selection of other projects, starting with a documentary dedicated to the innovation of horror videogames…
Playing With Fear
Some of the most terrifying horror experiences have come from videogames in recent years, so it's only right that the rise of horror in games should get its own documentary. Anthony Carpendale's Playing With Fear will do exactly this, charting the horror genre's rise in videogames from the early days of things like 3D Ant Attack, via seminal works such as Silent Hill and Eternal Darkness, to the current crop of indie titles dedicated to scaring the life out of us. The pitch video above is brilliantly put together – we particularly enjoyed its modern rendition of one of the giant critters out of 3D Ant Attack. If the finished documentary looks as good as this, we should be in for a chilling treat.
Airlock
Having made their name with the crowdfunded feature film The Tunnel, indie filmmakers Enzo Tedeschi and Julian Harvey have since embarked on a string of other projects, including the popular web series Event Zero.
Airlock is their latest endeavour, a science fiction series in which a group of travellers investigate what happened on a space station full of dead bodies. Once finished, the episodes will be available on the web for free, and the money pledged (the filmmakers are looking for a minimum of $100,000) will be put into making the production look as slick as possible – after all, those sets and CG spaceships aren't cheap to build.
Polaris: The North Star
The quality of the art and character design in this Kickstarter project was enough to prompt us to include it in this week's selection, and Polaris: The North Star fits quite comfortably into the "Aw, look at all the cute animals!" category of crowdfunding campaigns. Started by two art students, Polaris is a six-minute, stop motion-animated story about an enthusiastic arctic fox and a taciturn brown bear.
Admittedly, the specifics behind the story are difficult to work out, but the filmmaking duo are looking for a piffling $3,000 to get the project going, so it's well worth your consideration. And besides, cute animals: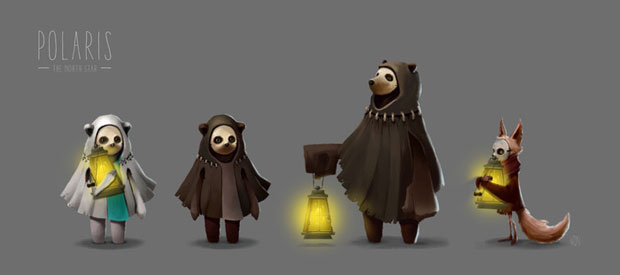 With character designs like that, who could resist?
Modelling and sculpting courses
We end this week's selection with something a little different. Collecting and painting tabletop miniatures is a perennially popular hobby, but have you ever considered sculpting your own from scratch? If so, professional sculptor James Van Schaik's campaign could provide the perfect place to start. His series of online lessons will provide a detailed course in how to sculpt and paint your own miniatures, with instructions tailored for all levels of skill and interest – if you're interested in constructing dioramas, or modifying existing miniatures, there'll be courses dedicated to that, too.
You can find more details on James' Kickstarter page, along with a sample video which shows off some of the things you'll be able to learn in the finished set of courses. With the project asking for just $3,500 to get going, it's well worth backing if you're into tabletop gaming or sculpting in general.
Follow our Twitter feed for faster news and bad jokes right here. And be our Facebook chum here.