Features
Crowdfunding Friday: retro road trips, hats, genre thrillers
This week's geek-worthy crowdfunding projects include a NES game collecting road trip, a 3D platformer, and two great-looking films...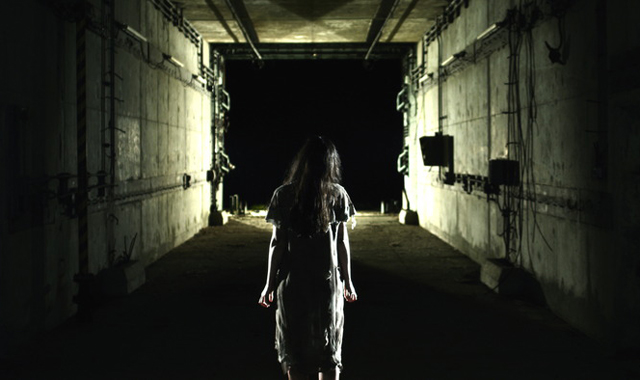 It's great to see so many worthy crowdfunding ideas get the cash they need. This weekly post's only been going for a short while, but most of the projects we've covered in previous weeks have already secured funding, and the creators behind them are therefore free to get on with the hard bit: seeing their idea through to completion.
Steve Sullivan's documentary about the late entertainer Chris Sievey and his alter-ego Frank Sidebottom has already doubled its goal of £20,000, and its campaign may just have ended as you read this. Andy Baker's eye-catching cowboy comic The Good, The Bad And The Monkey broke through its goal of £10,000.
We're certainly not trying to take credit for their success – instead, we're just glad to see such great projects flourish. But on the flipside to those stories, there are one or two ideas that didn't get the pledges they needed.
One of these was The Realm, a visually stunning point-and-click adventure about a girl and her friendship with a giant woodland monster. Sadly, the developer behind it, Atomhawk, only managed to raise half the money they needed to reach their goal of £195,000 – and with the all-or-nothing rule a key part of Kickstarter, that means they don't get any funding at all.
The developer has cited the lack of money coming in from US backers as part of the problem – with the project being based in the UK, users in America weren't able to contribute. It's a timely reminder that even the most promising projects can sometimes struggle – often through no fault of their own.
Fortunately, Atomhawk aren't giving up. They plan to return later this year, with more gameplay footage from the game – which should give would-be backers a clearer idea of what they're investing in – and crucially, they'll be launching the campaign from a US account.
Anyway, here's this week's selection of geek-friendly stuff from the world of crowdfunding. As ever, we've chosen things that haven't yet reached their funding target, and we've tried to choose a fairly varied selection, from a documentary about game collecting, to a 3D platformer starring a heroine in a hat, and a couple of very promising movie thrillers.
The NES Club
If the minds behind this Kickstarter project can secure funding, The NES Club could prove to be the geekiest road movie ever. And should their $15,000 goal be reached, writer-director Rob McCallum and fellow games enthusiast Jay Bartlett will embark on the retro collecting equivalent of the quest for the golden fleece: they'll scour the length and breadth of America to find all 700 officially-released Nintendo Entertainment System games.
To make things even tougher, there are a few rules: Jay has to use his own money (the funds from Kickstarter will be sunk into making the movie, not buying games), he can't buy anything online, and he has to find all 700 games within 30 days. Along the way, Rob and Jay will delve into the history of Nintendo's 80s-90s golden age, tussle with the important topics of yesterday (which was the best Mario game? Which game was the most difficult?) and introduce us to a few of the system's hidden classics.
Given that successfully collecting all of those hundreds of games relies almost entirely on what the pair find in the thrift stores, retro game shops and classified ads of America – not to mention their funds, with the rarest NES games worth thousands – we'd be stunned if they managed to find them all. But it's such a fun, cosily nostalgic idea, we'd be thrilled to see how close they get in their finished film. As their Kickstarter page aptly puts it, retro collecting's about the journey, not the destination.
Hereafter
There's something beguilingly eclectic about the cast in Hereafter, a sci-fi supernatural thriller from writer and director Johnny Kenton. On a micro budget, he's managed to shoot a movie that includes Buffy's Anthony Head, Never Let Me Go's Lydia Wilson, and Game Of Thrones' Rob Ostlere.
Set in a coolly-lit world populated by genetically-modified free-runners, it looks like a stylish, exciting film, even if we're not 100 per cent sure what the plot's all about. There really are some great shots in the pitch reel above, though – including the one we've used to illustrate this week's post – and the funding Kenton's looking for is extremely modest. With the film already in the can, he just needs £4,000 to push the project through post-production, which means editing, effects work and film grading, plus a bit of money to spend on getting Hereafter on the listings of indie movie festivals.
If Hereafter's a success, we could see it in a cinema soon, and could also serve as the pilot for a television series. And if you're feeling both financially flush and energetic, a pledge of £500 or more gets you a parkour lesson and some martial arts training.
A Hat In Time
If The NES Club project left you all misty-eyed with nostalgia, you may also like this proposed game from the Danish indie developer, Gears for Breakfast. Called A Hat In Time, it's a PC and Mac 3D platformer that pays homage to such Nintendo 64-era gems as Banjo Kazooie, Ocarina Of Time and Mario 64. Even at this early stage, the game looks solidly built, with some charming, colourful character and landscape designs, and a pleasingly breezy approach to collecting items and hitting things. It's also hard not to warm to a game whose villainess is called Moustache Girl.
The reward for backing A Hat In Time are surprisingly generous, too. Pledging $10 gets you a digital copy of the game, which really isn't a bad deal at all. Higher pledges will furnish you with extra trinkets such as postcards, buttons and T-shirts, though sadly, you can't net yourself a proper, physical hat or stick-on moustache to wear while playing the game or doing the hoovering. Shame.
Vilsen
To end this week's crowdfunding post on an extra dark and ominous note, we've chosen this IndieGoGo project called Vilsen. A gritty Swedish action thriller, it has grim, occult overtones, and in spite of its low budget, looks as handsomely bleak as hit shows like The Killing or Spiral.
Set in Gothenberg, where a string of grisly murders have taken place, it's about a detective on the trail of the murderer, and trying to find their link to some sort of devilish cult. A third of the film's already shot, and the glimpses we've seen look extremely good.
Director Rasmus Tirzitis is looking for €5,800 to get his project finished, and we're intrigued to see what secrets the movie holds; the concept art on its funding page depicts riots in the streets, horrible underground chambers, and scary cult members standing around in hooded white robes. "When the sixth light is lit, humanity will forever fumble in the darkness," a caption reads. Spooky.
You can read last week's Crowdfunding Friday here.
Follow our Twitter feed for faster news and bad jokes right here. And be our Facebook chum here.