Features
Crowdfunding Friday: mice, monsters and a Christopher Walken dinosaur
Here's a fresh batch of worthy, geek-friendly crowdfunding projects that have caught our eye this week...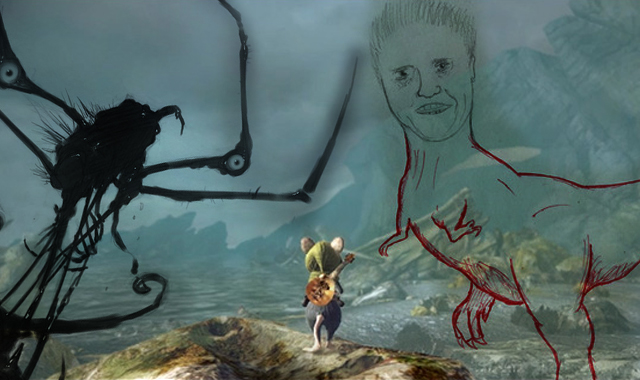 The best part of putting together this weekly crowdfunding column? While trawling through the dozens of ideas that appear online every day, we stumble on all kinds of weird and wonderful things.
Some ideas are semi-practical – a new kind of flip-flop with soles made from astro turf, for people who want to feel as though they're walking on grass all day long – while others are downright strange – such as a set of tabletop gaming figures shaped neat like little human backsides.
Some ideas are commercial and enticing enough to sale past their funding goal – a zombie Lego Batman mash-up animation's already doing well – while others are rather more niche – we spotted a strip poker text adventure, which has, unsurprisingly, attracted rather less interest so far.
We've tried to find a varied range of geek-friendly crowdfunding possibilities for you this week, ranging from a fairly major film project featuring some spectacular practical effects, via a documentary on gaming, to dinosaur with the face of a legendary actor…
Harbinger Down
If, like us, you still have a yearning for the days of practical special effects and scale miniatures, this is the Kickstarter campaign for you. Headed up by legendary creature effects designer Alec Gillis, Harbinger Down is a science fiction horror flick inspired by John Carpenter's The Thing.
Under the umbrella of his company Amalgamated Dynamics, Alec Gillis has assembled some stunning, Oscar-winning talent for his film, including model builder and effects supervisor Pat McClung, miniature maker Robert Skotak, and his cinematographer brother Dennis to name a few. Between them, they've worked on such classic movies as Aliens, Terminator 2, The Abyss and Armageddon. To prove it, their Kickstarter page is dotted with some wonderful production photos from the 80s and 90s, including a great shot of McClung painting the finishing touches to Aliens' USS Sulaco.
Amalgamated Dynamics' recent high-profile project was Universal's 2011 The Thing reboot, which was originally intended to be made almost entirely with physical creature effects. Sadly, this decision was reversed late in production, and some wonderful work from Gillis' crew was overlaid with digital models instead – a timely illustration of how practical FX work is regarded in Hollywood these days.
Harbinger Down is therefore a fresh outlet for the effects house's talents, with its story packed full of mutating bodies, tentacles, and unpleasant critters scuttling around in the darkness. Gillis is writing and directing, while Lance Henriksen could also be one of the film's stars. The production art looks fabulous, and Harbinger Down could, if given the chance, provide a perfect showcase for analogue filmmaking techniques.
Video Games: The Movie
An attempt to tell the rich and long history of videogames sounds like a tall order for one independent documentary, but director Jeremy Snead has managed to get some great access for his proposed feature, Video Games: The Movie.
Aiming to provide a snapshot of videogaming culture, its history, from the 1970s to the present, and how it's been misrepresented in the media, the documentary has contributions from designers including Nolan Bushnell, Cliff Blezinski and Brian Fargo, as well as lively opinions from Max Landis and Wil Wheaton.
Rather than a nostalgic puff-piece, Snead wants to present the case for videogames as a medium of ideas, and as well as providing a brief history of gaming's evolution, will attempt to afford an insight into how they're made and the impact they have on the people who play them.
We've seen some wonderful videogame-based documentaries spring from Kickstarter in the past, including last year's remarkably moving Indie Game: The Movie, so Snead's project could be the perfect companion piece.
Ghost Of A Tale       
As we sat watching the pitch reel for this videogame campaign, we were struck by just how expressive the character design and animation was. And when we scrolled down to find out a bit more about it, we found out why: the person who made it, Lionel "Seith" Gallat, is an animator with more than 15 years' experience. He's worked on such DreamWorks films as The Prince Of Egypt and SharkTale, while more recently he served as an animation director on Despicable Me.
Ghost Of A Tale is billed as a fantasy adventure inspired by games like Zelda and Ico, with the player cast in the role of a plucky little mouse exploring a Medieval world of skeletal rats and foggy hills. If his campaign's successful, Gallat aims to use his funds to assemble a team of designers to help him bring his concept to life – and if the gameplay can match the quality of the animation and Jeremiah Pena's music, Ghost Of A Tale could be a charming little adventure game.
Christopher Walken Rex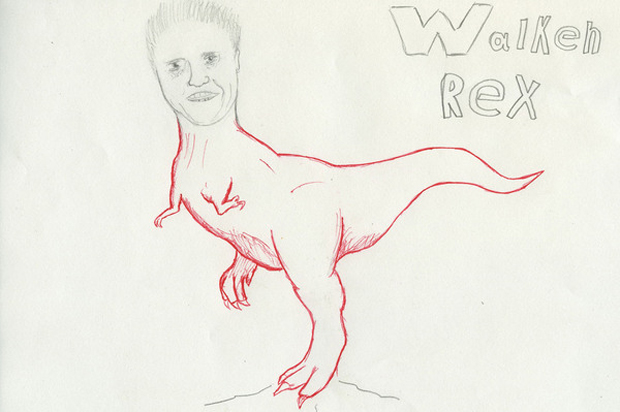 Here's an exceedingly strange project to end this week's column. New York designers Ethan Cyr and Caleb Kuball are planning to build a statue that consists of a dinosaur body and the head of Christopher Walken. With their $750 funding (which they've long since surpassed), Cyr and Kuball will purchase materials – including piping, wood, chicken wire, paint and glue – in order to build their masterpiece.
"I am used to scavenging, like when working on theatre sets with next to no budget," Cyr writes, "[but] I look forward to being able to purchase and use wood that was not previously a dresser or door."