News
Criterion Games Not Currently Working on Burnout Spiritual Successor
CORRECTION: Criterion Games is not currently working on a spiritual successor to Burnout.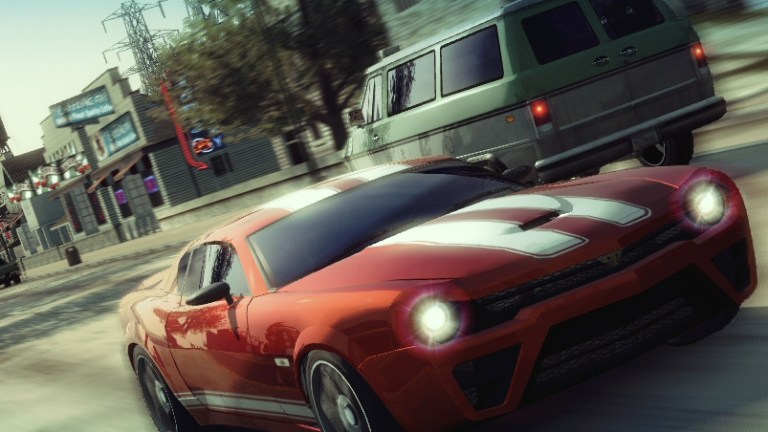 CORRECTION:
On July 28, 2016, we ran a news story reporting that Criterion Games was working on a new racing title based on a tweet from the developer's former director, Alex Ward. The tweet read, "Work has begun on a driving game." It's been brought to our attention that Den of Geek incorrectly reported the development of a new racing game at Criterion Games.
Mr. Ward got in touch with us on Twitter, stating that he has not worked at Criterion since 2013. His earlier tweet is actually in regards to a new project he's working on at Three Fields Entertainment, where he is currently the creative director.
To our knowledge, there is no current racing project at Criterion, and we apologize for any confusion our earlier report might have caused.
For transparency, you can find the original report below…
Original Story – 07.28.16:
After news recently broke that developer Criterion Games had to cancel that extreme sports project they had been working on the last couple of years, many questions began to circulate regarding what, exactly, the famed developer of the Burnout franchise would move on to next. 
That question was answered somewhat unexpectedly by a recent tweet from Criterion Games' director Alex Ward:
— Alex Ward (@CrashedAlex)
July 27, 2016
Yes, it appears that Criterion has finally begun work on another racing title after having spent the last few years focusing on other projects. There is no information available at this time regarding what we can expect from this game so far as gameplay specifics go, but according to a previous tweet made by Ward last year, this upcoming project will represent a "spiritual successor" to the Burnout franchise as opposed to a direct sequel. 
In an effort to, perhaps, assure Burnout fans that this game is truly a spiritual successor to the series, Ward also noted in the same tweet that this title will feature "Speed. Traffic. And Crashing. Lots and lots of crashing."
As it appears that the fundamentals of the Burnout franchise are well in place, the question now is whether or not this game will return to the arcade-like roots of the first few Burnout games or attempt to adapt the series into a new format similar to what Criterion did with the open-world Burnout Paradise. Given that this game is not intended to be a traditional follow-up for the franchise, it seems likely that it will incorporate elements that are not typically associated with the initial Burnout games.
Then again, so long as this title features the return of Burnout 3's crash mode, there really is no wrong way to go. 
We'll be sure to update you on this project as more information becomes available.