News
Crash Bandicoot and Spyro Could Get New Content
It sounds like those successful remasters could lead to new Crash and Spyro games...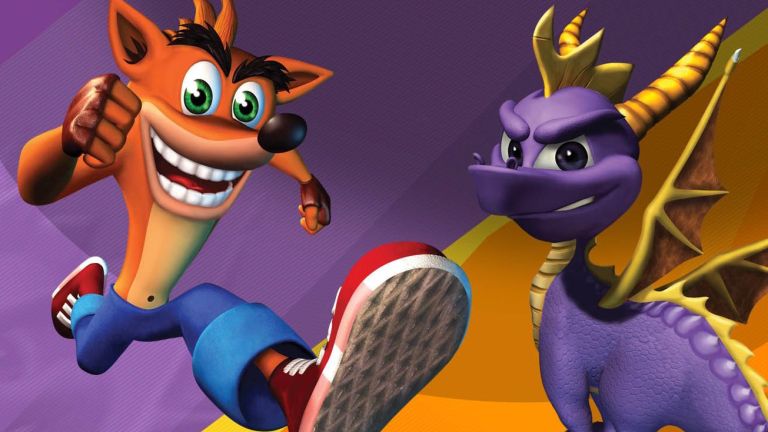 The big bosses at Activision seem to be well aware that fans of Crash Bandicoot and Spyro The Dragon are keen to play brand new games in these iconic franchises, following on from the very successful remasters of each character's classic installments.
The Crash Bandicoot N. Sane Trilogy was developed by Vicarious Visions and it launched on PS4 in June 2017, before spreading to PC, Xbox One and Nintendo Switch a year later. Toys For Bob's Spyro Reignited Trilogy launched in November 2018 for PS4 and Xbox One, with a PC and Switch release scheduled for next month. Both of these remakes have garnered loads of love, as has Beenox's recent Crash Team Racing: Nitro-Fueled. We recently argued these are some of the best PS4 games for kids.
The question of how the publishers at Activision will follow these successes has been discussed quite a lot among gamers, and it seems like the relevant big-wigs have reached a similar conclusion to most of the fans: the idea of making some brand new content with these characters, in the spirit of the classic games but with the benefits of modern technology and a revitalized fanbase, is too great to ignore.
The fact that Activision staff are talking about new Crash and Spyro content was revealed in an official earnings call, during which Activision president Rob Kostich recapped the "fantastic" response the remakes have received as well as pointing out the "big impact on the bottom line" that these highly-purchased games have had.
Kostich added that this success played a part in "reaffirming [the] enduring nature of these franchises". He also mentioned that "beyond remasters", there is a "lot of opportunity to innovate and think about totally new content within these IPs — a lot of growth opportunity for Activision based on these IP."
The exact nature of this totally new content was not revealed, but fans will be hoping for whole-new games with innovative new levels. Kostich also teased that we should "stayed tuned for announcements on remasters of other franchises."
As all these plans are announced, we'll be sure to keep you updated. In the meantime, new tracks keep being added to Crash Team Racing, along with (somewhat sadly) microtransactions.
Read and download the Den of Geek SDCC 2019 Special Edition Magazine right here!