News
Crackdown Creator No Longer Working on Crackdown 3
The creator of the Crackdown series and two of the studios who worked on Crackdown 3 have left the project.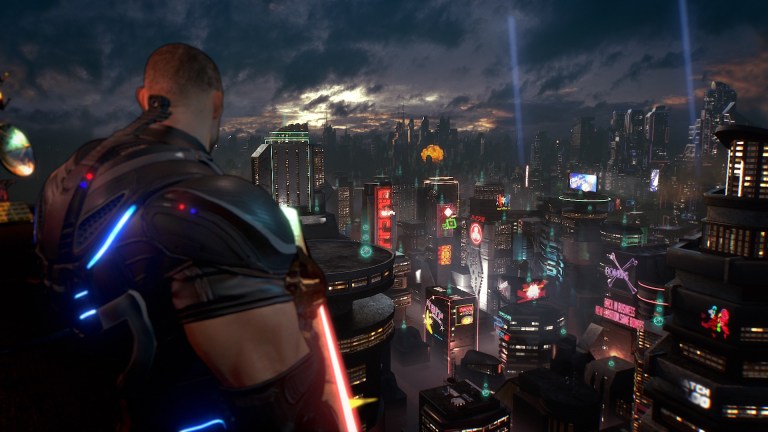 Dave Jones, the creator of the Crackdown series, and developer Reagent Games are apparently no longer working on Crackdown 3. This news comes from an interview that Matt Booty, head of Microsoft Studios, gave to Polygon in which he confirmed that the publisher is no longer working with Reagent Games or Dave Jones on the continuing development of the next Crackdown game. Instead, the studio is "just working with Sumo [Digital] right now."
Believe it or not, this story gets even weirder and potentially worse for Crackdown 3. So far as anyone can tell, developer Reagent Games closed its doors long ago. Nobody from the company seems to be returning phone calls or emails, only a few people on social media still refer to themselves as employees of the company, and the studio's Twitter account hasn't posted anything since January of last year when it asked for software engineers to apply to work on Crackdown 3. Polygon reached out to one of the few people who still listed Reagent as an employer, and one person confirmed that they indeed no longer worked at the company. 
If the seemingly silent shuttering of one of the lead developers of Crackdown 3 isn't worrying enough, there's also the matter of Cloudgine's involvement – or lack thereof – in the continuing development of Crackdown 3. Cloudgine and Reagent are separate companies, but they were both founded by Dave Jones. Cloudgine's technology was supposed to be the basis of Crackdown 3's amazing destruction physics, but comments from Microsoft have led some to believe that Microsoft and Sumo Digital are no longer working with that technology. Booty refused to directly comment on whether or not the Cloudgine technology is still being used in Crackdown 3. 
This whole situation is bizarre and a bit worrisome. While Cloudgine was acquired by Epic, there was no indication at the time of that deal that the acquisition might affect the development of Crackdown 3. Now, nobody is entirely sure how much of the work that went into the game in recent years is still in the final product. It's possible that Crackdown 3 may have suffered a serious shift in design sometime during the development process. 
Crackdown 3 is still scheduled to be released in February 2019.