News
Control Easter Eggs Hint at Alan Wake Shared Universe
Do these Control Easter eggs help set-up a potential Alan Wake sequel?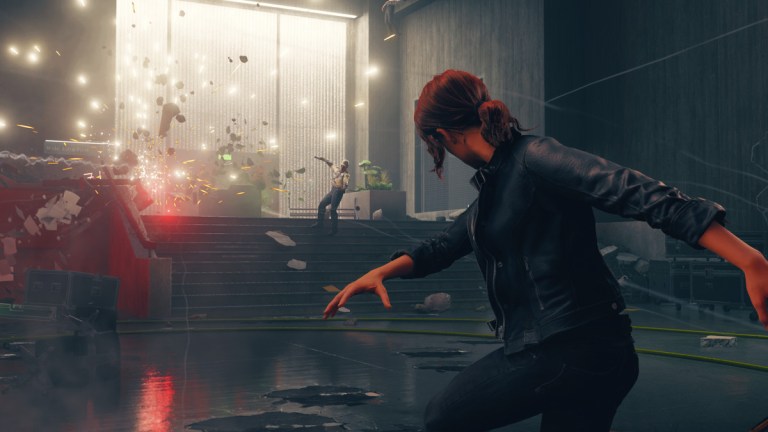 Remedy's Control features several Easter eggs that suggest it takes place in the same universe as Alan Wake. 
The Easter Eggs (which were spotted and rundown by MSpoweruser and other sources), go well-beyond cute references to Alan Wake and hint the two games are linked by more than just a shared developer. The first is a found document which seems to have been written by Alan Wake sometime after the events of the first game. Parts of the paper have been redacted, but it's strongly suggested that someone is monitoring Wake's situation and is concerned by its implications. 
That theory is seemingly confirmed by another document found later in the game which confirms that Alice Wake (Alan's wife) was found and interviewed by government agents. What they learned from her was apparently enough to get the government to worry that Wake may be a potential "parautilitarian" who might have the ability to alter the reality around him. 
Arguably the most interesting Easter egg occurs when we learn that Control protagonist Jesse used to recite poems from an author named Thomas Zane. The problem is that most people in Jesse's world seem to have no idea who Zane is. That's possibly because Zane was taken to an interdimensional zone in Alan Wake which may mean that only someone with Jesse's abilities would have knowledge of his existence. 
There are other references to Alan Wake in Control (a band from Alan Wake is name-dropped throughout the game), but it's the three above references which are certainly the most interesting. Combined, they hint at what has happened following the events of Alan Wake and how possible government knowledge/intervention may impact the events of a possible Alan Wake sequel. It should also be noted that Quantum Break featured Alan Wake references, which could even hint that all three titles are somehow connected. 
Whether we'll ever actually get that Alan Wake sequel remains to be seen. 
Matthew Byrd is a staff writer for Den of Geek. He spends most of his days trying to pitch deep-dive analytical pieces about Killer Klowns From Outer Space to an increasingly perturbed series of editors. You can read more of his work here or find him on Twitter at @SilverTuna014. 
Read and download the Den of Geek SDCC 2019 Special Edition Magazine right here!