News
Contra Rogue Corps: Release Date, Trailer, Gameplay, and News
As well as the Contra Anniversary Collection, a new game called Contra Rogue Corps is on the way...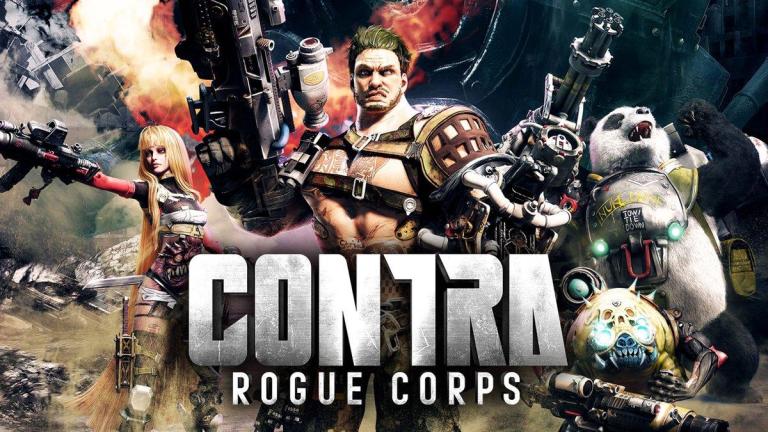 During Nintendo's E3 2019 presentation, a brand new Contra game was revealed with an action-packed trailer. It's called Contra Rogue Corps and it's set to launch in September this year.
This news comes just as we'd started to suspect that the Contra franchise was only good for nostalgic lookbacks. After all, the Contra Anniversary Collection – a bundle of classic games from Konami – had been the main focus of discussion among fans for quite some time. Now, we've learned that Konami had another trick up its sleeve all along.
Here's a clip from the Nintendo presentation, which features a Contra Rogue Corps trailer and a teaser for the Contra Anniversary Collection…
Numerous Contra Rogue Corps characters were revealed in the trailer, including one chap that is said to have led an elite team of contras during the war. There is also an anthropomorphic gun-toting panda, whose name we didn't catch. And there's a female hero with an alien sidekick. All of their names were shouted in the trailer, but we're not going to attempt to spell them out.
Konami has been sitting on the Contra franchise, once a mainstay of the arcade and early console scene, for quite some time. The last game in the series, Hard Corps: Uprising, came out in 2011 for Xbox 360 and PS3. Even though Konami has shifted away from major game development in the past few years, with a larger focus on mobile titles and gambling machines, the publisher is finally starting to revisit its many classic franchises, especially Castlevania, which has received two remastered collections in the last 12 months. Let's hope Konami keeps feeling nostalgic and produces tons of great Contra stuff in the coming years.