News
Concept Art From Cancelled Silent Hill Game Appears Online
Art director Masahiro Ito says it comes from a cancelled project, but is that project Kojima's Silent Hills?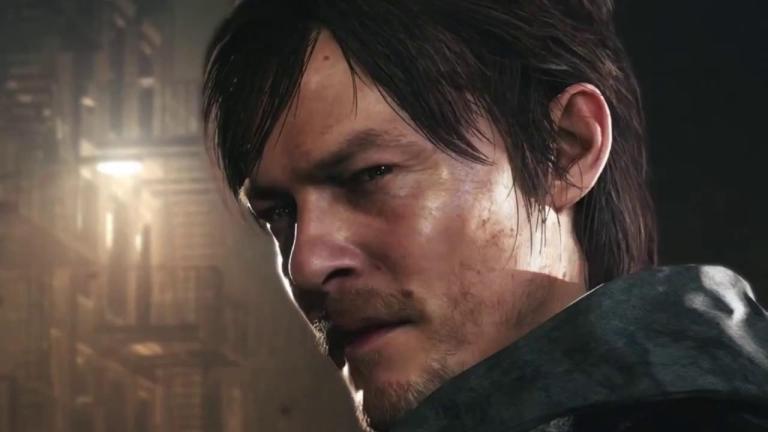 Due to the success of P.T. and the circumstances of its cancellation, Hideo Kojima's Silent Hills remains one of the most beloved games that you'll likely never get the chance to play. Gamers had always wondered what Kojima's unique mind could bring to the Silent Hill franchise, and the brilliant P.T. seemed to indicate that Kojima's final vision was going to be just as weird and wonderful as Silent Hill fans hoped it would be. 
While Silent Hills is certainly the most infamous canceled Silent Hill game, new evidence hints at the possibility that it wasn't the only Silent Hill project abandoned along the way. 
Recently, Silent Hill art director Masahiro Ito took to Twitter to share a piece of concept art he once drew for a new Silent Hill game. 
— %u4F0A%u85E4%u66A2%u9054_Masahiro Ito (@adsk4)
March 15, 2017
What's odd about this tweet is the fact that Ito claims to have created this artwork back in 2013. That, along with the traditional industrial theme of the image itself, seems to indicate that it has nothing to do with P.T. or Silent Hills. 
However, the plot thickens a bit when you consider that Ito has previously said that he never worked on P.T. but that this shot supposedly comes from a "prototype" of the canceled Silent Hills game. Unfortunately, Ito indicated on Twitter that he is unable to elaborate further on the full story behind the image or even upload the high-res versions he has of his early work. 
So what does all this mean? Well, it's possible that the shot above is from some previously unseen pitched Silent Hill project which never came to fruition, but it seems much more likely that we're looking at a piece of concept art for what would later become Silent Hills. While Ito didn't work on the P.T. project, it's difficult to believe that one of the franchise's principal contributors wasn't involved with the final project. 
Unfortunately, the strict radio silence that Ito seems to be under just verifies that Konami doesn't want to talk about Silent Hills or, for that matter, have anyone else talk about it for too long.