Features
Codemasters' racing history, from BMX Simulator to GRID 2
With GRID2 out now, we chart the development of Codemasters' racing heritage, from BMX Simulator to the present...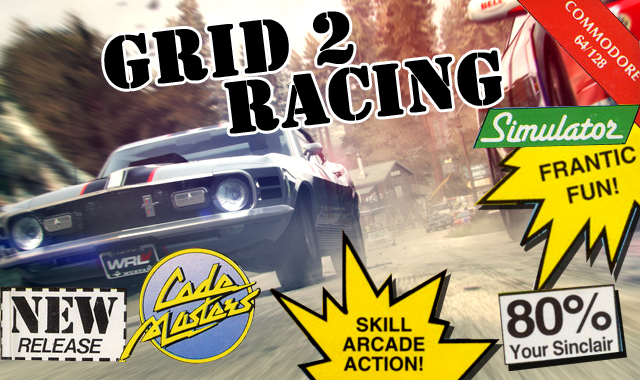 Last April, Codemasters announced that it was to abandon other genres in order to focus exclusively on racing games. For those with fond memories of Codemasters' long history, which included budget action adventures like the Dizzy series, quirky management games like Rock Star Ate My Hamster, or maybe the Brian Lara Cricket series, it might have seemed like the end of an era. Yet since its very earliest days, racing games have formed a key part of the British publisher and developer.
From an early age, siblings Richard and David Darling had an interest in computers, and were selling their own games via classified ads in magazines by the early 1980s. Before they founded Codemasters, they were selling games to the UK publisher Mastertronic; the Darlings' first ever racing game was The Last V8, released in 1985 under the M.A.D. label for the princely sum of £2.99.
Set in a Mad Max-style future (in the year 2008!), The Last V8 was a top-down racer with a quirky control system that left some reviewers unconvinced: pushing the joystick at a particular point on the compass caused the car to head in that direction, while braking was achieved by pulling the joystick the opposite way. This resulted in a fun, colourful yet mildly frustrating game that felt more like coaxing a wayward robot around a maze than a conventional racer.  
That same year, the Darling brothers founded Codemasters, which specialised in budget-priced games you could buy with a bit of pocket money. The very first of these was Super Robin Hood, programmed by another pair of twins – Philip and Andrew Oliver, who would soon become widely known for their Dizzy series of adventure games, also released by Codemasters.
In fact, Codemasters' early success was built on two types of games: colourful, cartoonlike platformers and arcade games like Dizzy and Kwik Snax, and a series of racing and sports games, whose titles frequently featured the word 'simulator'. The company's habit of giving its games  titles like Pro Soccer Simulator, Professional Ski Simulator and, most amusingly of all, Advanced Pinball Simulator, was parodied by Your Sinclair magazine in April 1990, when a comically crude game called Advanced Lawnmower Simulator was given nine out of 10 by writer Duncan McDonald. A copy of the game was even given away with issue 45 approximately a year later, and inspired a series of wilfully simplistic homemade games, also with 'simulator' in the title (your humble writer even created one himself, called Crap Decathlon Simulator).
Although Codemasters' idiosyncratic titling was easy to poke fun at – as was its tendency to splash hyperbolic statements such as "Absolutely brilliant!" all over its covers – there was no denying that the games were often hugely entertaining. One of the first, BMX Simulator (1986) was a top-down racer in the mould of Super Sprint, except with little bikes instead of cars, and obstacles such as ramps and tyres instead of patches of oil.
ATV Simulator (1987) was a side-scrolling racer in which a quad bike had to be guided across rough terrain. Although simplistic, the vehicles had a real weight to them, and games would often end with the player pitched from their bike and landing in a heap on the ground. Both ATV Simulator and BMX Simulator offered two-player modes, and considering they could be purchased for about £1.99, offered hours of value – even if some of the later levels on ATV were keyboard-smashingly difficult.
Although less of an accurate recreation of a Formula One race than its title suggested, Grand Prix Simulator (1987) and its 1988 sequel were, like BMX Simulator, another variation on Super Sprint's top-down racing theme. 1989's Moto Cross Simulator returned to ATV Simulator's side-scrolling viewpoint, though it mixed things up a bit by introducing an additional top-down camera, meaning that the player could get a simultaneous view of the action from two angles.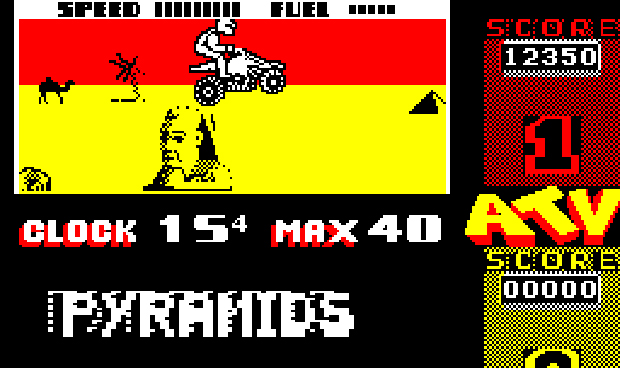 One of the most innovative games from Codemasters' early years arrived in 1991. 750cc Grand Prix was a motorcycle racing game which, unlike the company's previous releases, introduced a pseudo 3D perspective akin to arcade hits like Pole Position or Hang On. But in a rarely-seen twist, not only did the motorcycle tilt as the player guided it around bends, the entire horizon tilted with it, providing the illusion that a camera was chasing the action around every curve and hairpin.
With the close of the 1980s, the market for 8-bit computer games began to dwindle, and Codemasters began to focus its intention on the next generation of hardware – most significantly, consoles. It was around this time that a young programmer named Andrew Graham began working on a game called California Buggy Boys. Like so many of Codemasters' early Simulator games for 8-bit computers, it was a top-down racer – but this time, the camera moved around a lengthy track, rather than cramming an entire course onto a single screen.
It was when Codemasters signed a deal with the US company Galloob that California Buggy Boys was reworked to accommodate the latter firm's range of miniature toy vehicles – and Micro Machines was born. First released for the Nintendo Entertainment System in 1991, but soon ported to just about every system available at the time, Micro Machines took Codemasters from budget-priced popularity to global success. Polished and addictive, Micro Machines earned glowing reviews for its speed and its chaotic competitive multiplayer mode.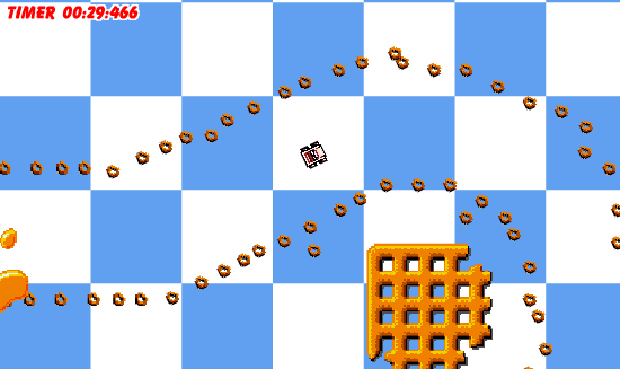 "When we made Micro Machines, I never realised quite how good it was," David Darling admitted in a 2008 interview with The Guardian. "Andrew Graham, who was the lead programmer, was just amazing – a real perfectionist. I think the game is a masterpiece, which is something we didn't realise at the time."
The success of Micro Machines and its sequels kickstarted the next phase in Codemasters' development through the 1990s – and where that game offered simple arcade thrills, the racing games that emerged later in the decade returned to subject close to the company's heart: simulation.
Starting in 1997, the TOCA Touring Car Championship offered a sense of chunky realism that those earlier titles could only hint at; with its range of cars and tracks, it brought the precision and skill of touring car racing to home computers and consoles. It was with the third entry, TOCA World Touring Cars (2000) that Codemasters really hit its stride; offering poised (and forgiving) handling, a then-unprecedented selection of vehicles to choose from, it was greeted with glowing reviews.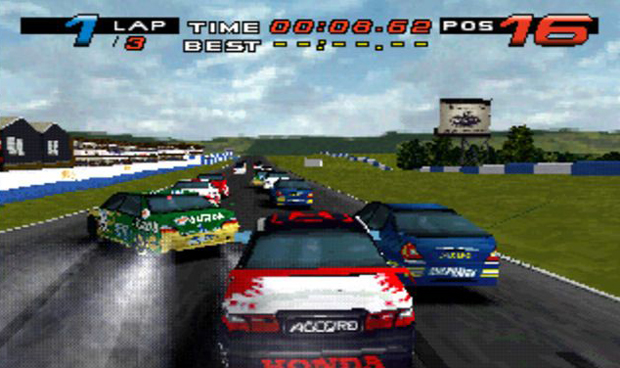 Meanwhile, the Colin McRae series, which began in 1998, sat players in the seats of Subaru Imprezzas, Ford Escort WRCs and Golf GTIs, and brought the tail-happy grit of the World Rally Championships to the PC and PlayStation in style. Subsequent entries in the series, released in 2000, 2002, 2004 and 2005, continued to add layers of realism, from varying surfaces that would radically alter the handling of your vehicle – gravel, snow, wet tarmac – to increasingly jarring damage effects.
Towards the middle part of the 2000s, both the Colin McRae and TOCA games would undergo a gradual evolution. TOCA Race Driver (2002) featured a simple storyline, where the player was cast in the role of a driver determined to overcome tragedy and become a racing champion. Although by no means a pure arcade racer, Race Driver was something of  shift away from pure simulation – and the move worked, with the game and its two immediate sequels, Race Driver 2 (2004) and Race Driver 3 (2006) earning positive reviews and solid sales.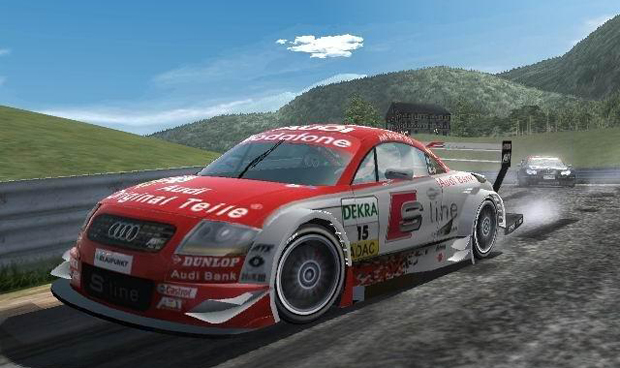 Colin McRae: Dirt (2007) was also radical overhaul for its own series. Although its sense of realism remained, the real changes all took place beneath the bonnet; now powered by the sparkly Neon Engine, the game was as gritty as the name implied, and the result was a critical and commercial hit – and sadly, it was the last Colin McRae game to appear before the tragic death of the Scottish racing driver who'd given the series its name.
In 2008, along came what was perhaps the most important Codemasters game of recent years. Race Driver: Grid was not only the most technically impressive racer to come out of the firm at that point, but it also struck a balance between realism and broad accessibility better than almost any game before it. With its innovative Flashback feature, players could effectively undo their mistakes – removing some of the frustration that comes from having to restart a race after a momentary lapse of concentration, and providing a means of learning each twist and turn of the courses for rookie drivers.
With a multitude of events, including a demolition derby, drifting and open-wheel racing as well as GT championships, Grid was one of the few racers that succeeded in the attempt to be all things to all types of driving game addicts.
With Grid, its Dirt sequels and its newly-minted F1 series, which began in 2010, Codemasters has carved out its own niche as one of gaming's foremost racing developers. By rebranding itself as Codemasters Racing in mid-2012, the company may have effectively closed the door on the other genres it's dabbled in over the years, but few would argue that the strategy hasn't allowed it to concentrate on its strengths; in an increasingly aggressive marketplace, Codemasters remains the longest-surviving independent studio in the UK. And in spite of one or two road-bumps in recent years – such as Fuel, a throwback to the post-apocalyptic racing of The Last V8, which received mixed reviews – its survival has been thanks, to a great extent, to its reputation for producing some of the best driving games of recent years.
With F1 2012 and now GRID 2, a racing heritage that began more than a quarter of a century ago has continued in style. Much has changed at the Warwickshire-based firm – founders Richard and David Darling departed several years ago – but you can still draw a clear line from the budget-priced Simulator games of the 1980s, to the detailed, lavish racers of the present.
Now, if only they'd make another top-down racer in the mould of Micro Machines, too…